Somewhere in between Silicon Valley and Hollywood, you'll find Anjula Acharia. Acharia is an investor at Trinity Ventures and has personally invested in startups like ClassPass and The Muse. But she also has another job: Celebrity manager. She works alongside actress and singer Priyanka Chopra, the protagonist of ABC's television series Quantico.
Acharia has long been combining her business savvy and entertainment know-how. In 2006, she cofounded a multimedia entertainment content platform called Desi Hits. The startup was backed by Jimmy Iovine, cofounder of Interscope Records and Beats Electronics. Acharia was instrumental in introducing artists like Britney Spears and Lady Gaga to India. And when Iovine suggested she leverage her startup skills to manage Chopra herself, she said yes.
What about your job most excites you?
Since I have multiple roles, what really excites me is when my two worlds – Hollywood and tech – collide. With tech and innovation driving pop culture today, it's really exciting to be the bridge between these two worlds.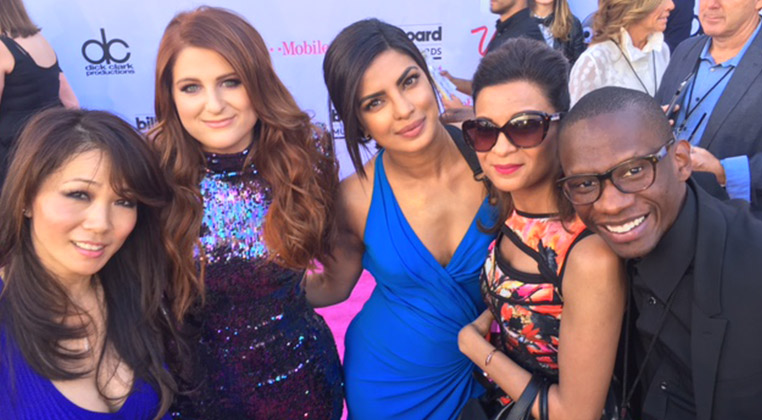 1
How many hours do you sleep?
It varies but around 6 hours.
2
What do you eat for breakfast?
I reduced my dairy intake dramatically because I think it's such an inhumane industry and so few people are aware of how unnatural it is. There are a lot of cruel circumstances and torture cows go through to produce it, so I have become addicted to almond and coconut yogurts called Crunch Culture. They are beyond delicious, and you can't tell the difference from real yogurt. I often have berries with them or a banana. I also like to indulge in some pure bulletproof chocolate; it's extremely high grade – I am obsessed with chocolate – with some almond butter.
3
If you could pitch to one person, who would it be?
I would love for Barak Obama to pitch to me, or I would love for him to co-invest with us. Trinity is a diverse fund that thinks out of the box on investments. He would fit right in.
4
What's on your home screen?
A picture of a thousand diving penguins. I love nature and animals.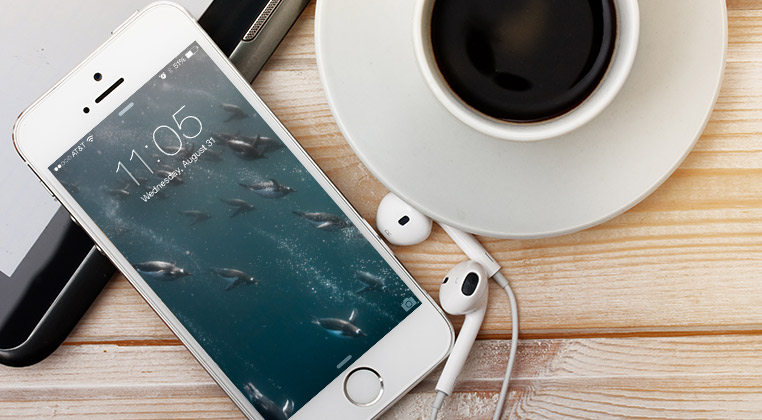 5
How often do you exercise?
About 1 to 2 times a week. Of course, it's great to catch a class on ClassPass because I get bored easily and enjoy variety.
6
What app can't you live without?
I can't live without my messaging apps, especially WhatsApp. It's so good for video and it's such a global platform. I'm also on BBM (BlackBerry Messenger) because it's the best way to get to Priyanka when she is on set. Yes, she is about the only person I know who uses it!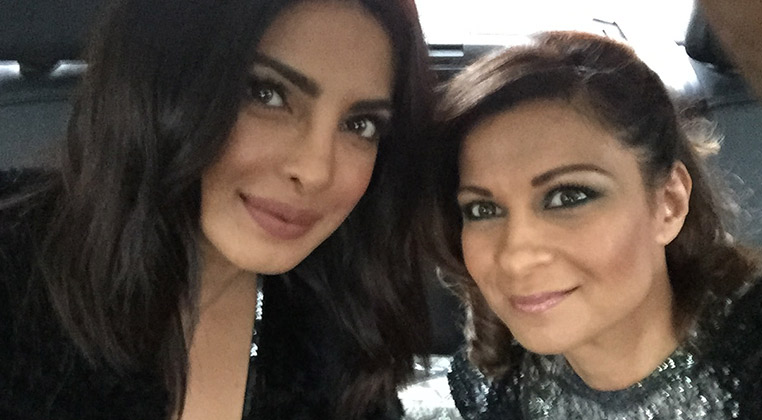 7
What's your favorite city and why?
This is a really hard question, but if I had to pick one, it would be Rome. Rome is an unfolding gift; you walk through these tiny cobbled streets and always end up finding a beautiful piazza with something magnificent to feast your eyes on.
8
What's the most important company we've never heard of?
One that recently changed my life is 10% Happier. It's a meditation app for the most unrelenting minds, I am constantly in flux and my world is fast and chaotic. The app is the calm in my storm every day and holds my hand. The first meditation intro by Dan Harris – author of the book "10% Happier" – changed my life. He explained the concept of how your inner voice often tells you you're not good enough. We react to the voice because the internal dialogue we've become so used to hearing, but now I refuse to be influenced by it. My life is so much better because of that – at least by 10%.
9
Are there any social platforms you refuse to participate in?
Never say never, but I don't think you would find me on Tinder. I think it's a genius idea though.
10
What are you reading right now?
I have a stack of books by my bed that need reading, but I'm currently into "Hostage at the Table" by George Kohlrieser.
11
Do you think there's a tech bubble?Why or why not?
I don't think we are in a bubble or bust situation. We are seeing some correction in the market place and VCs are certainly scrutinizing startups more rigorously for sustainable business models and growt projections.
12
Best piece of advice you've been given?
I received this advice when I was fundraising: "If you ask for advice, you get money; if you ask for money, you get advice."
13
What keeps you up at night?
What keeps me up (literally) is reading Facebook before I go to bed. But I've also become somewhat of an animal lover, and I truly care for the environment. When I read stories of damage and cruelty to animals and children, it keeps me up at night, too. I spend most of the night wondering what I can do to help. I am very driven philanthropically and contribute in various ways, but somehow it never feels like enough.
14
If you could tell your 18-year-old self one thing, what would it be?
Fear is just a false illusion and magic is possible if you believe in it.
15