When was the last time you ran over a pothole and thought you might actually be able to get it fixed? Or were able to easily and successfully report a neighbor who illegally dumped his trash? Issues like this are the bread and butter of SeeClickFix.
Cofounded by Ben Berkowitz in 2008, the app functions as a modern-day 311: See something that's broken in your neighborhood, take a picture, post it -- and the government responds. The site has received more than 2 million documented issues (in fact, the 2 millionth came in on Thursday, and the office erupted in cheers). Better yet, more than 80% of the complaints have been resolved. Berkowitz doesn't just see the site as a way to fix local issues -- although that's huge. It is boosting civic engagement and strengthening thousands of communities around the country.
What about your job most excites you?
When I see something that has been fixed as a result of SeeClickFix. Most of the times it's physical infrastructure, but we also get to see neighborhood and local government communication substantially improve. It's incredibly rewarding to be fostering an ecosystem that improves trust in communities. When I hear from a resident that they decided not to move out of their neighborhood because of the interactions they had through the software, it makes me ecstatic.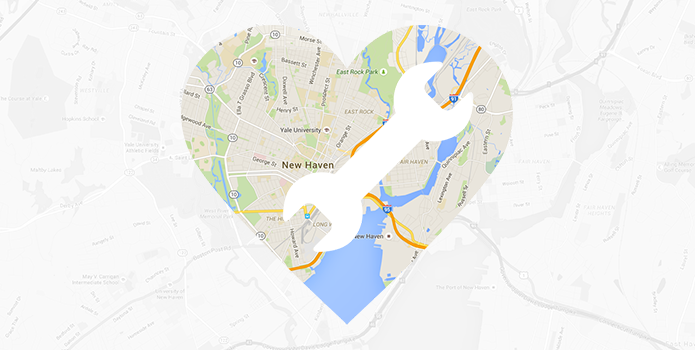 1
How many hours do you sleep at night?
I sleep between six and seven hours a night. I have been trying to get up at 5:30 a.m. but the snooze button has a winning record. I find that days where I get up early and get to bed early are the most productive. Sadly, those are rare.
2
What do you eat for breakfast?
I eat coffee for breakfast. Every other morning I wash it down with sushi. Our 3-year-old throws a fit when he doesn't have his chocolate croissants at the cafe on Sundays. He learned that from a similar reaction his father has to lack of coffee.
3
If you could pitch to one person, who would it be?
President Obama. SeeClickFix helped create and has adopted a federal open data standard, Open311, which has tremendous potential to radically increase citizen engagement while creating more effective governments. I believe that a partnership between the White House and SeeClickFix could lead to greater trust in government and more connected and resilient communities.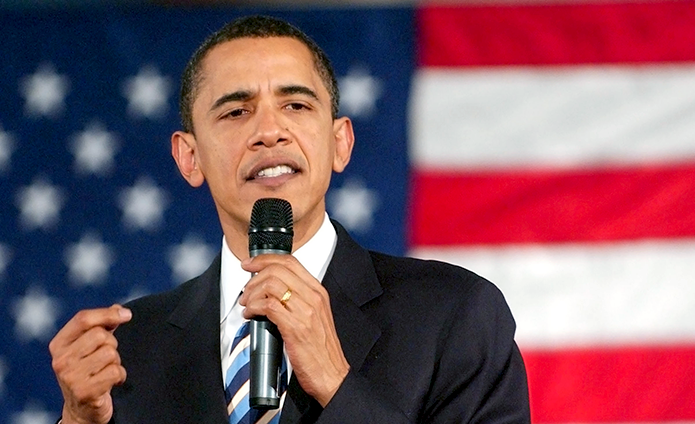 4
What's on your home screen?
A photograph of our son on his red strider bike sporting his red helmet. Why didn't we have strider bikes when we were growing up? His photo is covered by apps which include: SeeClickFix (duh), a few of the white-labeled SeeClickFix apps ranging from Houston 311 to Improve Detroit, NPR One, Twitter, Slack, Endless Alphabet, Gmail and Google Maps.
5
How often do you exercise?
I typically walk 2.5 miles each way to work and take walking one-on-one meetings with my teammates. I hit the skatepark three times a week. It's enough to get a good hour of cardio workout in if I don't hit the pavement too hard first. I have been coming to work with a new cut, bruise or limp on a weekly basis recently. I hear running is bad for you too though.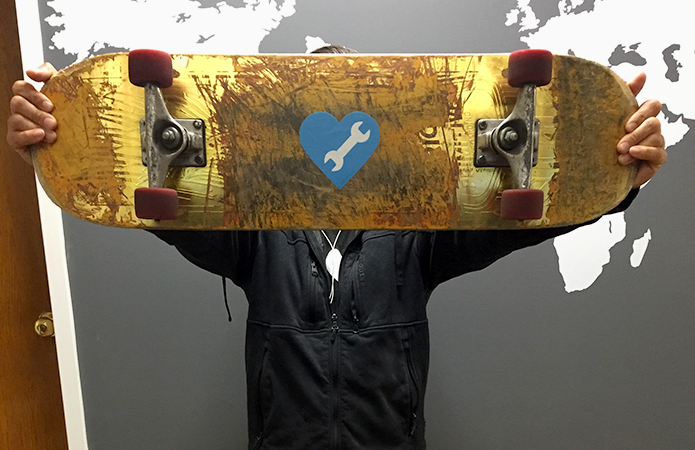 6
What app can't you live without?
SeeClickFix. It's the only app that I quit my day job to work on and it's the one that has consistently had the most positive impact on my life. It has connected me to others that care about New Haven, it has solved hundreds of small neighborhood problems relatively effortlessly and it has restored my faith in local government. That's a big impact for a piece of software. I wasn't supposed to say someone else's app, was I?
7
What's your favorite city and why?
Are you trolling me? New Haven! I peddle t-shirts that read, "New Haven. It's Better Than Your Town." In 2004, when we first printed them, I was half-joking, but I was really committed to helping the city change into something that I could sincerely feel that way about. Today, I believe that New Haven fosters one of the strongest communities in the U.S. With only 130,000 people, it is diverse, walkable, bikeable, affordable and accepting of new ideas. It doesn't hurt that we have the best apizza in the world and all of the other food is excellent as well.
I'm a huge fan of towns that don't run from their problems and who see opportunity amongst despair. I've also been particularly impressed by the communities we have seen represented on SeeClickFix like Detroit, Oakland and Raleigh.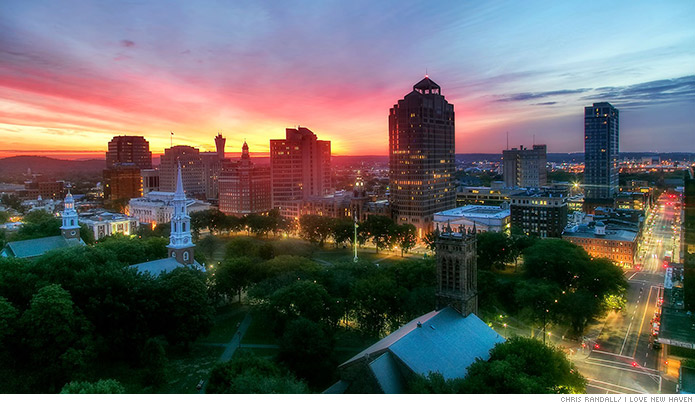 8
What's the most important company we've never heard of?
I hope I can say this as they haven't launched yet: Figma. We have been using the alpha version at SeeClickFix and I cancelled my Photoshop license in one month. Good graphic and web prototyping software has always been too complicated, cost prohibitive and limited by the speed and processing power of our personal machines. Figma makes things like the once-complicated pen tool simple and lets you run powerful photo rendering from a Mac Air while putting the processing in the cloud. I would have said SeeClickFix here too, but hopefully you've been following along, and now you've heard of it.
9
Are there any social platforms you refuse to participate in?
I would really like to find a neighborhood social network that goes beyond the service request management that we are doing at SeeClickFix but extends the same values of inclusiveness, openness and anonymity where necessary. To date, I have not seen that system. I'll let you know if we have to build it.
10
What are you reading right now?
Mostly the English subtitles for the Spanish-speaking characters in Narcos.
Prior to my Netflix-induced binge, I was reading The Big Disconnect by Micah Sifry, The Sales Acceleration Formula by Mark Roberge, Toussaint Louverture by Madison Smartt Bell and a bit of refreshing on Lean Analytics by Allistair Croll and Benjamin Yoskovitz.
11
Do you think there's a tech bubble?
It's really hard for me to gauge if we are in a tech bubble while residing outside of Silicon Valley. Am I concerned that there are some great companies that have been overvalued and overfunded ahead of their time to a potentially fatal fault? Yes. Do I think that this is the case for the entire market? No. An example: The technology companies that are changing government are still so small relative to the size of the inefficiencies they are solving for. Will there be an adjustment? Likely. Did I mention I have no idea what I'm talking about?
12
Best piece of advice you've been given?
I'm sure the best piece of advice "I've been given" is better than the best piece of advice I've listened to and learned from. Unfortunately, I only have data on the latter.
I think I learned the following from my cofounder Miles Lasater, but I'm not sure he ever said it explicitly: "The key to solving a big problem is finding the first small actionable step and taking action on it immediately."
I have passed similar advice on to coworkers, peers and mentees. I think it has gone a long way toward moving a lot of intimidating concepts into an achievable position.
13
What keeps you up at night?
I tend to go from standing to snoring pretty quickly. When I can't sleep it's usually because I am really excited about something we're working on that I feel strongly is going to make people's lives better. I do my worrying during the day, and it's usually the inverse. I know that we have a finite amount of time to set the direction for neighborhood and local government communication and it feels really important that we get it right fast and it's adopted equally and quickly.
14
If you could tell your 18-year-old self one thing, what would it be?
What feels like a heartbreak is probably more of a heart sprain. You'll still be skateboarding at 36. Being a dad will be the best thing that ever happened to you. When journalists ask you for one thing give them four; it is always better to be forthcoming.
15