Ben Parr, an Eagle Scout from Princeton, Ill., first made a name for himself as a tech journalist at Mashable. Today, 30-year-old Parr is the cofounder of San Francisco venture capital firm DominateFund. The company invests in emerging technologies -- and Parr lends his expertise on how to capture the attention of consumers and investors. This month, he added author to his bio. His first book, Captivology: The Science of Capturing People's Attention, went on sale this month.
What do you actually do all day in your job?
Some days, nothing but email. Other days, nothing but meetings and conferences. Or nothing but writing. Once in a while, something insane.
1
How many hours do you sleep?
Variable! Sometimes it's 4, and sometimes it's 8, but never more than 8.
2
What do you eat for breakfast?
I LOVE cooking breakfast! My cheesy egg scrambles, my special cinnamon Belgian waffles, my raspberry bowls (when I want to be healthy) or my signature dish, my Angel Hair Pasta Eggs Benedict. Oh, and cream cheese & lox!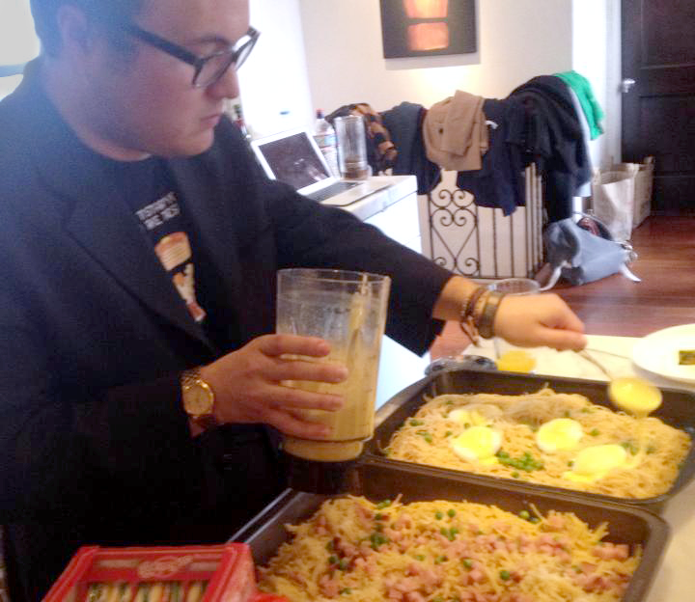 3
If you could pitch to one person, who would it be?
Can I say Albert Einstein? I'm going to say Albert Einstein. If he could pitch me for a month straight on his ideas, my IQ would go up by a dozen points.
4
What's on your homescreen?
See for yourself! (I change it up every few weeks.)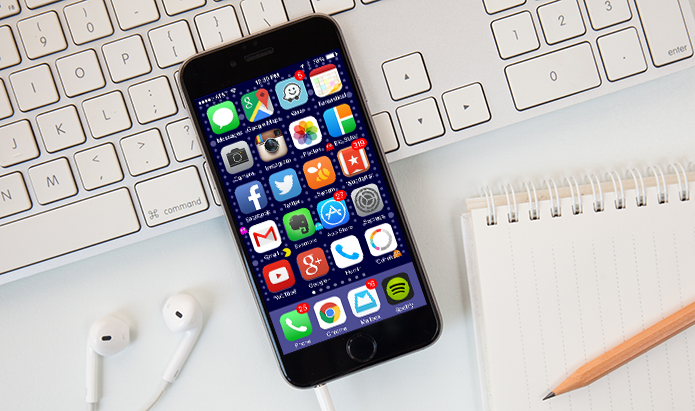 5
How often do you exercise?
Not enough. I try to get to the gym twice a week, but it drops when I'm sick, injured or traveling.
6
What app can't you live without?
Wunderlist -- it's the only way my assistant Chloe and I keep on task and stay organized. It's great for collaborating on to-dos.
7
What's your favorite city?
San Francisco! It's filled with beauty and culture, and it's surrounded by redwoods, Napa Valley. That said, Chicago is a close second. If only it didn't have a winter season…
8
Uber, Lyft, or yellow cab?
Uber or Lyft, depending on price and availability.
9
Are there any social platforms you refuse to participate in?
Most anonymous gossip platforms, because it promotes negative behavior. Ello, because it's a terrible idea.
10
What are you reading right now?
Captivology of course! Oh, you mean not my own book? The End of Power by Moises Naim and Super Sad True Love Story by Gary Shteyngart.
11
The Strand or City Lights?
I haven't been to either! Bookstores, if you're reading this, invite me to come sign some books! I'll be sure to break dance!
12
Best piece of advice you've been given?
My grandfather's five pieces of life advice:
1. Do what you say.
2. Finish what you start.
3. Be on time.
4. Say please and thank you.
5. Opportunities can seldom be hoarded.
I live by these mantras.
13
What keeps you up at night?
My tablet, followed by an irrational fear that I'm not doing enough, followed by YouTube.
14
If you could tell your 18-year-old self one thing, what would it be?
"The winning numbers for several lottery tickets. Too cliché? Then I'd tell myself to learn programming deeper and sooner. Every kid should learn how to program."
Readers: Are you a tech entrepreneur with a story? Email
sara.obrien@cnn.com
for the chance to be profiled in an upcoming story.
15