Deborah and Jake Anderson-Bialis spent three years and more than $70,000 trying to get pregnant. After 3 clinics in 2 states, they were fed up: Why wasn't there a centralized place where people could get reviews and insight on doctors in the fertility space? So they decided to start one.
FertilityIQ launched to the public in February, as a place where patients can review doctors and clinics and provide details on their treatments and procedures. The assessments, which include about 80 questions, are public and free to access for the time being (identifying details are removed).
"It's still really taboo to have these conversations in real life when you're talking about yourself," Deborah said. "People who are going through this feel incredibly isolated."
Ultimately, FertilityIQ hopes to provide a sense of community. Part of the questionnaire asks whether your details and situation can be shared with others who are going through the same thing. Deborah said 75% of the respondents are opting in.
As for Deborah and Jake? She gave birth to a healthy baby boy on April 30.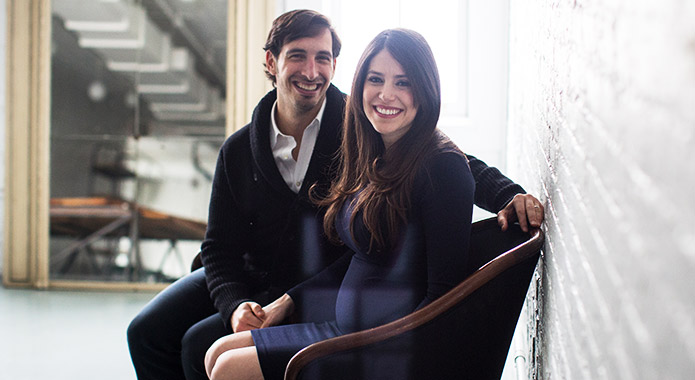 What about your job most excites you?
Getting to work on a problem I deeply care about. I'm truly passionate about making the process of fertility treatments easier for people -- lives, marriages and bank accounts are on the line, and that's a huge motivator for me!
1
How many hours do you sleep?
About 3 hours. I wish I was kidding. I'm just a terrible sleeper, and I basically recharge in the same amount of time as an average Apple device (that's still under warranty).
2
What do you eat for breakfast?
I usually have multiple breakfasts -- I'll often start with giant Vitamixed smoothie, move on later to a breakfast sandwich with egg, cheese and avocado on a bagel, and then maybe a yogurt for a snack. I don't mess around with food.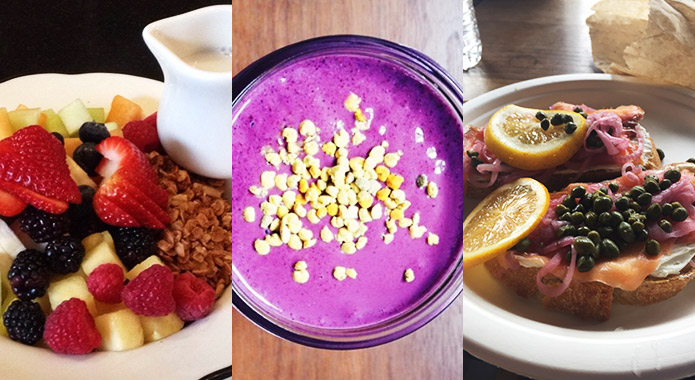 3
If you could pitch to one person, who would it be?
We're self-funding FertilityIQ, so the pitching would likely be about supporting our mission rather than money. I love how open Chrissy Teigen has been about going through IVF -- I think she has countered a lot of stereotypes about infertility, plus she's hilarious and food obsessed, so I'd love to talk to her about what we're building.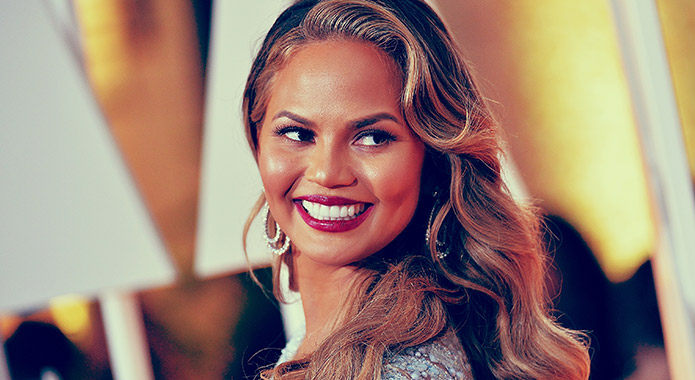 4
What's on your home screen?
Instagram, Instacart (again, food), Slack (to communicate efficiently with our engineers), Uber, Waze, NYTimes, Snapchat (to remind myself that I feel closer to 20 than 40), and SF Climates, which gives micro-detail on weather pockets within San Francisco.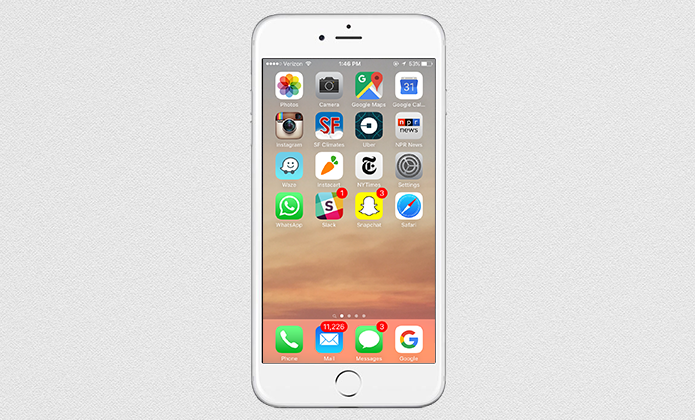 5
How often do you exercise?
I try to exercise 4 times per week, but the truth is my face is on the back of every milk carton at my gym. When I can pull it off, I sneak away to do pilates on the reformer. Then again, since I'm pregnant, I sometimes count walking to get my next snack as exercise.
6
What app can't you live without?
If Facebook ever messed up Instagram, I don't' know what I'd do in the middle of the night -- I'm addicted.
7
What's your favorite city and why?
Tel Aviv has so much going for it -- relaxed vibes at the beach, an incredible food scene, people watching, art, night life, and a really happy population. I used to live near Amman and I would make weekend trips there whenever I could!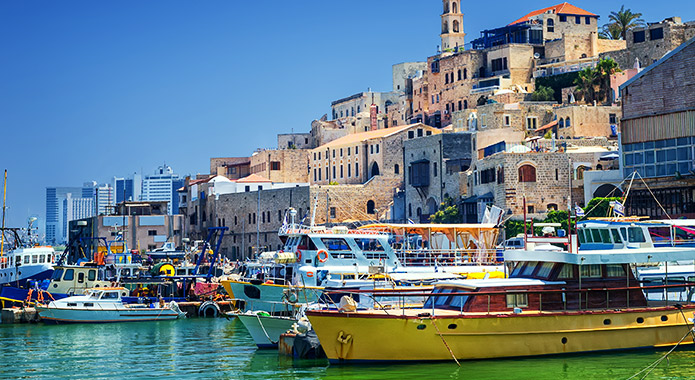 8
What's the most important company we've never heard of?
Imagine Facebook plus WhatsApp plus Twitter plus PayPal, in the world's fastest growing economy, and you have WeChat, which most of us in the U.S. are completely oblivious to.
9
Are there any social platforms you refuse to participate in?
I don't refuse to participate, but can't say I've had a need to use Yik Yak.
10
What are you reading right now?
Lots of (terrifying) labor and delivery books! That's my current "fun" reading. I'm always reading for work, and it's usually medical journals with the latest fertility studies. I clearly need better balance, but at least I don't follow it up with episodes of Call the Midwife.
11
Do you think there's a tech bubble?
Technology is taking over the world, but that does not mean the spoils will accrue equally. Platforms like Facebook are undervalued. Many private valuations are now artificially high, because the new investors use instruments to lock in a return (see Square's IPO). I think a lot of companies will see a price correction in their next valuations, if they even have unit economics good enough to successfully raise capital.
12
Best piece of advice you've been given?
Alexa von Tobel, who runs LearnVest, cautioned me to never get entrapped by buying the most expensive house I could afford -- that frugality would pay massive dividends in later flexibility. There is simply no way we could start and fund a company if faced with massive monthly mortgage bills. Staying frugal buys your freedom.
13
What keeps you up at night?
My baby practicing its jiu jitsu moves! No, but really, it's usually thinking about our product itself -- if it's working properly, and what we should be adding to make sure we're truly helping patients find the right fertility care for them.
14
If you could tell your 18-year-old self one thing, what would it be?
No matter what anyone tells you, do not go to law school.
15