If Mark Zuckerberg and Sheryl Sandberg were to have a baby … it would probably be something like Gesche Haas.
Or, at least that's what those who know her say.
Haas, 31, is the founder of Trailblazer Ventures, a startup lab with a mission to increase female-founded ventures. Trailblazer's first product is a type of social network called Dreamers // Doers, which helps entrepreneurial and influential women find each other.
Dreamers // Doers, which Haas started in 2013, has grown from a small community on Facebook to a moneymaking endeavor. There are several tiers: Access to postings about jobs, events and housing are free, while membership to its "insiders" group comes with a monthly payment. There, women talk openly about anything from funding to fertility, often forming friendships in real life, too.
According to Haas, half of the women listed on Forbes 30 Under 30 over the past three years have been part of the network. 65% of members engage with the community on a daily basis. Membership is global but the biggest hub is in New York.
This week, Trailblazer Ventures is launching its latest product: The Digest, a free monthly newsletter with opportunities and resources to help other trailblazing women.
What about your job most excites you?
The impact I am fortunate enough to have on a daily basis AND the incredible people I get to surround myself with.
Certain attributes that may have held women back in the past, we turn into fuel for success. It was Sheryl Sandberg and Adam Grant who said, "Women help more but benefit less." We've turned this into "women help more, and benefit more, much more." Everyone ends up more successful and happier!
It wasn't the easiest journey getting this far, but that's probably also one of the reasons I'm so grateful for what we've been able to build.
We are changing the way business is done. We've had a massive impact already - yet knowing how much more we have ahead of us, in terms of impact and follow-on products, is equally humbling and exhilarating.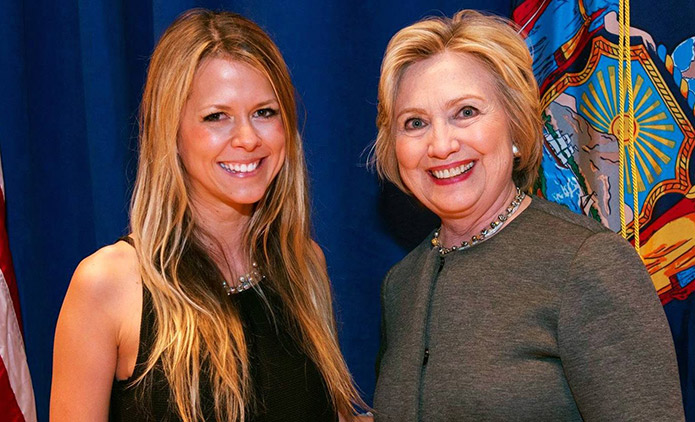 1
How many hours do you sleep?
I function best with 8, and that's what I aim for. But I usually end up closer to 6-7.
2
What do you eat for breakfast?
Either eggs, avocado toast with gluten-free bread, or some sort of smoothie with frozen fruit, kefir, coconut milk, etc. I *have* to eat a fairly healthy, filling, breakfast. If I allow myself to get too hungry in the morning, I will literally have pizza or ice cream for breakfast…I LIVE to eat.
3
If you could pitch to one person, who would it be?
Mark Zuckerberg. I am obsessed with all things social media, the impact it has on our lives. With Dreamers // Doers, we've been able to show that social media can have an even more positive impact than many offline interactions could come close to having. It would be a dream come true to share our learning lessons with him. And of course, Sheryl Sandberg! (I sometimes fantasize of her organically taking notice, getting involved with Dreamers // Doers.)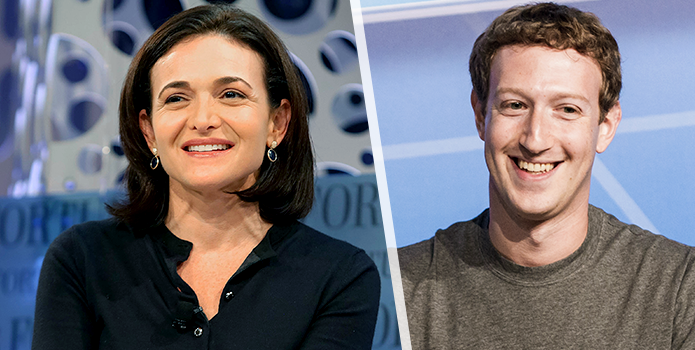 4
What's on your home screen?
Possibly more interesting (or just weird) - -I regularly create my own lock screen images, depending on what my current focus is. Right now, my focus is focus. Hence, my lock screen reads "Ruthless Prioritization."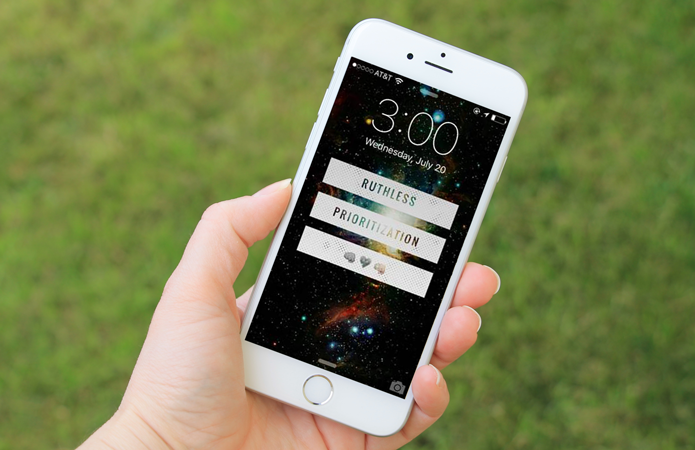 5
How often do you exercise?
3-5x a week. Classpass changed my life. I love the built-in accountability (you have to pay if you miss a class). I always work out first thing in the morning.
6
What app can't you live without?
Not quite an app, but it makes my phone, life, SO much better.
Shine is a (free) science-based daily text messaging service that sends you super relevant (and fun!) daily texts. It supercharges your work, confidence, entire day.
7
What's your favorite city and why?
New York! I was born in Africa, moved to Germany, Malaysia, Singapore, Germany, Beijing, Hong Kong, then New York…which means I have seen a lot of cities over the years. But my heart belongs to New York, because of its depth, diversity. It's where I feel most alive.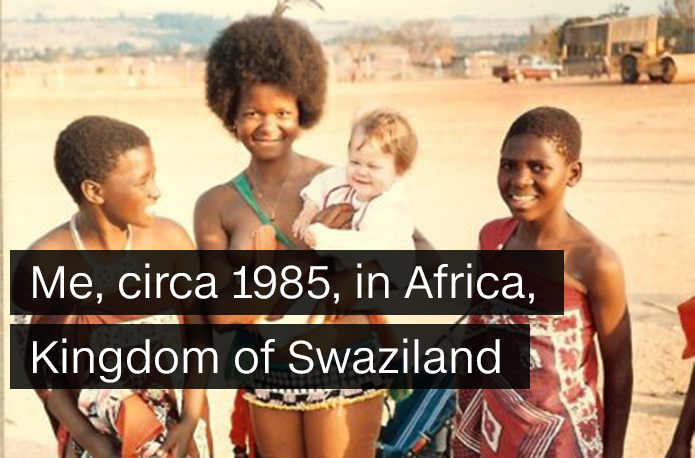 8
What's the most important company we've never heard of?
Stash-It, an app that changes the relationship women have with money, while effectively gamifying saving money. I was *shocked* how many limiting beliefs I myself had around money, even after being an investor for five years at a hedge fund. Any product that makes this relationship healthier promises to change the world
9
Are there any social platforms you refuse to participate in?
I deleted Snapchat a few years ago after getting too many mindless snaps...but am re-committing to it now that stories launched.
If you want to help me in my transition, this is awkward me: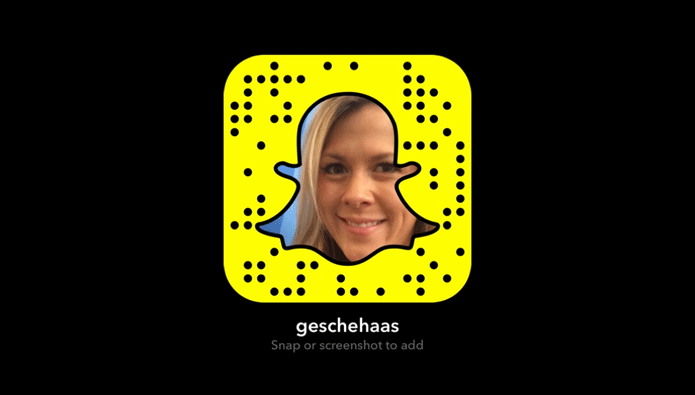 10
What are you reading right now?
I haven't read a full book for a while, but I live + breathe reading content that I've saved in my Pocket app. I especially devour anything startup (First Round Capital's blog is ahhhmazing!) or self improvement-related. Mattermark's newsletter is an incredible source as well.
11
Do you think there's a tech bubble?
Nope. Will valuations come down? Yes, for some companies, but not to a degree that would justify calling this a bubble. Tech companies are creating real value. The difficulty is that you need to throw quite a bit of capital at some of them, to stand a chance of proving which are here to stay. Hence, revaluations, even industry-wide ones, are part of any growth market; but I believe this particular market has quite a bit of steam left.
12
Best piece of advice you've been given?
Slow down...reflecting on your work, yourself, is equally, if not more important than doing the actual work!
13
What keeps you up at night?
I have issues falling asleep if I work too late into the night or don't take enough breaks during the day. Everything is solvable, even big problems. However, nothing is solvable once you've lost perspective.
14
If you could tell your 18-year-old self one thing, what would it be?
Do you. Spend a lot of time getting to know yourself. Every path you pick will have something amazing about it, something that's shitty. It's not about optimizing for the perfect path, it's about finding the path that's right for you.
15