Hillary Kerr and Katherine Power are the dynamic duo behind Clique Media Group, a startup that toes the line between commerce and content. Clique has three brands under its umbrella: Celebrity fashion site WhoWhatWear.com, home décor site MyDomaine.com and beauty site Byrdie.com. Kerr and Power -- who both worked on editorial at ELLE magazine -- banked $12.6 million from investors (including Amazon) in August. In February, they'll launch a WhoWhatWear clothing and accessories line that will be available in 800 Target stores.
What about your job most excites you?
Hillary: I'm probably most excited by the fact that it's still early days for the digital content and commerce world, which means that the possibilities for innovation are endless. Every day we are creating newness -- whether that's through technology developments, content types or commerce experiences -- so it's simply impossible to be anything other than excited about work.
Katherine: That I can have an idea on a Monday and turn it into a reality on a Tuesday.
1
How many hours do you sleep?
H: In a perfect world: 9 (I love sleep). Realistically: 6 or 7, if I'm lucky, but it slides down to 4 or 5 if I'm stressed.
K: 7-8 per night.
2
What do you eat for breakfast?
H: On an indulgent weekend, breakfast definitely involves mini donuts from Donut Snob and a flat white from Blue Bottle. But more often than not, you'll find me drinking a coffee/hot chocolate concoction from the office's digital Starbucks brewer and eating a Kind Maple Pumpkin Seeds Granola Bar.
K: Before workout: always a protein shake with matcha powder, vanilla protein, half a banana, ice and hemp milk. After workout: typically 1 egg, brown rice and avocado with hot sauce.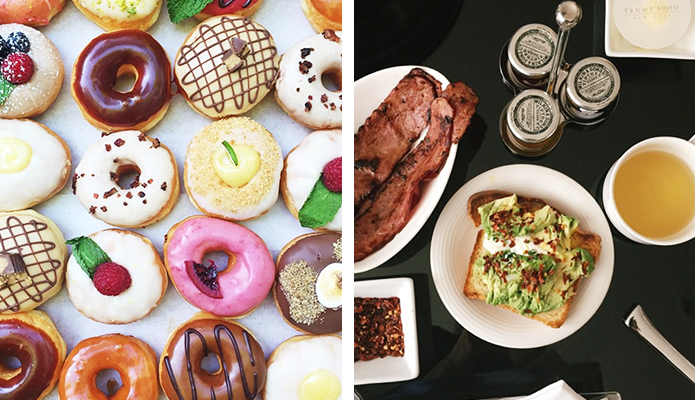 3
If you could pitch to one person, who would it be?
H: I'd love to pitch Natalie Massenet, because her work at Net-A-Porter was genius and I also have a million questions for her.
K: Jeff Bezos … oh wait …
4
What's on your home screen?
H: It's a mixture of social (Snapchat, Instagram, Twitter, Facebook), necessity (Evernote for keeping me organized and Waze for getting me where I need to go), and escapism (The List App, which I am obsessed with and engages my brain in a very unique way).
K: On the home screen of my phone, there is a photo of a specific house in Los Angeles that I've wanted to buy since I was 18. The photo reminds me to work hard every day, because at this point the house is worth about $15M.
5
How often do you exercise?
H: Three to five times a week, depending on my travel schedule.
K: Five days per week.
6
What app can't you live without?
H: Evernote.
K: Amazon & Instacart.
7
What's your favorite city and why?
H: New York because it's vibrant, full of friends and the food is incredible -- but London for the history and the fashion.
K: Beverly Hills (where I live now), because it's clean, beautifully landscaped and always about 75 degrees.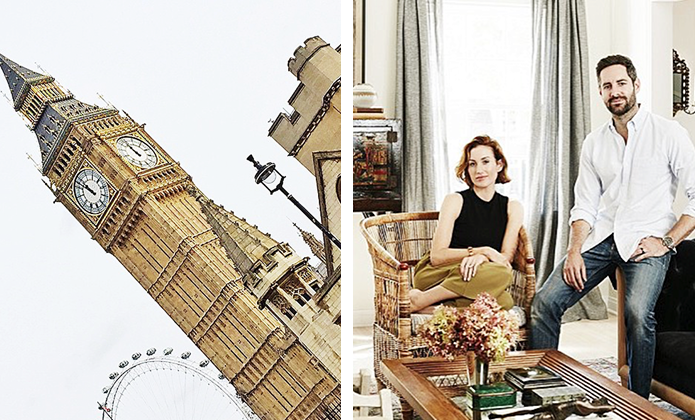 8
What's the most important company we've never heard of?
H: I really admire what the team at FashionABLE is doing, and wish more people knew about the company. They sell products, like simple leather bags and hand-woven cotton scarves, that are produced by women -- primarily in Ethiopia -- who are sex trade survivors. These women are able to escape from poverty and prostitution because of the jobs created by this company, and the items they make are affordable, sustainable and gorgeous. I use their Mamuye Tote on a nearly daily basis, and would recommend their products to anyone.
K: I don't know because I've never heard of it.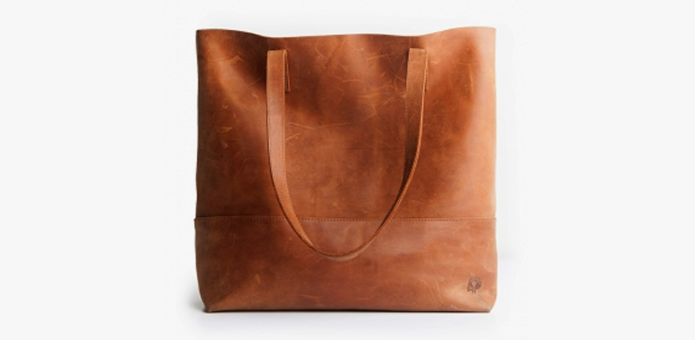 9
Are there any social platforms you refuse to participate in?
H: Nope, I'm very social.
K: No -- right now I'm addicted to Snapchat, I'm learning so much about the next generation.
10
What are you reading right now?
H: I am a voracious reader, and always have multiple books and magazines going at the same time. That said, the thing I'm enjoying the most right now is Eve's Hollywood by Eve Babitz. Originally written in 1972, it was just reissued after decades of being out of print and is a total escapist read.
K: My email.
11
Do you think there's a tech bubble?
H: Yes, to a degree, but honestly I don't spend that much time focusing on it.
K: As long as there is innovation in tech and this much available capital, there is bound to be a bubble of some kind. However, I think the risk in this bubble is more measured than the last time because we are better educated about the power of technology.
12
Best piece of advice you've been given?
H: "Great ideas can come from anywhere." It reminds me to always stay curious, read everything and talk to everyone, because you never know what might spark an idea.
K: "Sometimes you just have to get it done." Rather than waiting for the perfect situation or scenario, and potentially missing an opportunity, sometimes you just need to make things work with the available resources.
13
What keeps you up at night?
H: What doesn't? Actually, it's usually ideas that keep me awake. My days are so busy that sometimes I don't have a second to stop and brainstorm, so then the moment I have some downtime, my brain starts whirring with new ideas.
K: Ideas.
14
If you could tell your 18-year-old self one thing, what would it be?
H: Enjoy your summer vacations more and learn how to code!
K: Hang on to your vintage 501s, you're going to want them one day.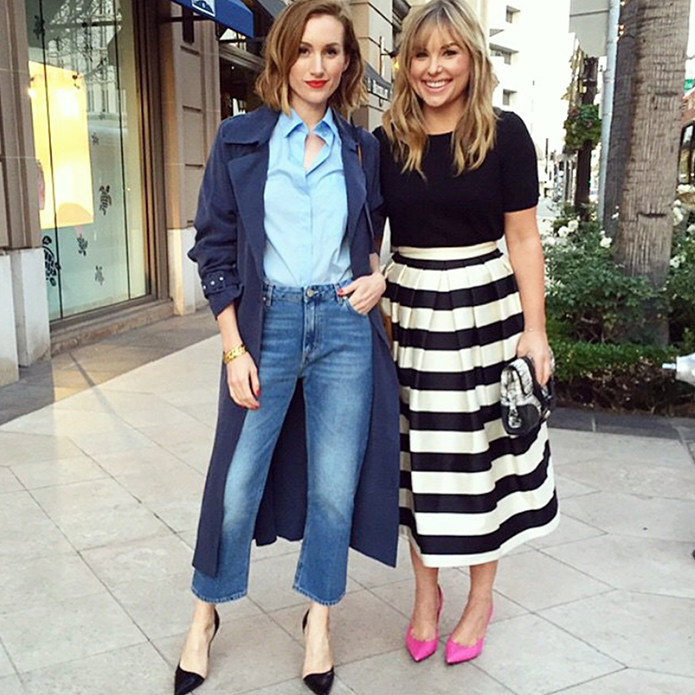 15