When Josh Elman graduated from Stanford, he wanted to find a way to use technology to make people's lives better. Since then, Elman has helped build a few tech companies you might have heard of: Twitter, Facebook, LinkedIn. He then went on to spread his expertise to entrepreneurs as a general partner at Silicon Valley VC firm Greylock. He sits on the board of companies like Medium and Nextdoor and has invested in a host of other consumer companies, including SmartThings, which was acquired by Samsung in August 2014.
What about your job most excites you?
The companies I get to work with are inventing new products and designing new ways for us all to communicate, interact, and experience the world in the future. I feel so lucky to get to work with great entrepreneurs on their journeys to build new businesses. For me, the best times are when I am digging in with founders and their teams to debate strategy, product features, or helping team building and partnerships. When I'm not working with my current investments, I am privileged to get to meet so many more great entrepreneurs in hopes of finding the next match to work together.
1
How many hours do you sleep?
6-7 hours. I get work done late into the evening, and am up bright and early for family time before I start my day.
2
What do you eat for breakfast?
Oatmeal and berries. Or a bagel and cream cheese. I try not to skip breakfast -- need some energy to get going in the day.
3
If you could pitch to one person, who would it be?
Alexander Hamilton. He helped create our U.S. monetary system and it's a work of genius. Imagine what a perspective he'd have on payments and bitcoin today. He also seems like such a deep thinker and story teller. The best founders get to tell their story about what the future could be and show the path for it to happen. I'd never throw away my shot to be pitched by him (or go see a play about him!).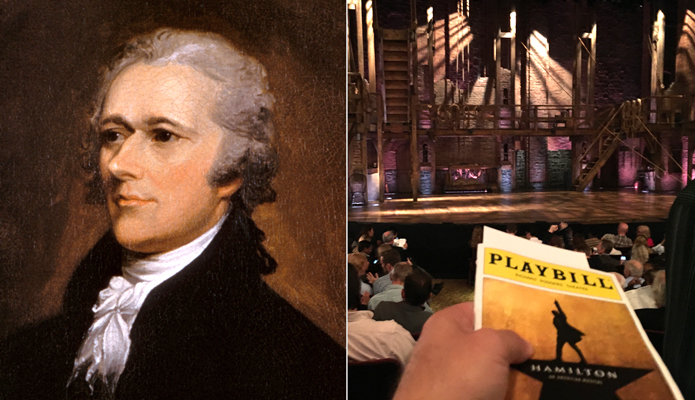 4
What's on your home screen?
It's full of apps I open and use every day. I often tap through 3-4 different social networks to get caught up when I'm waiting somewhere.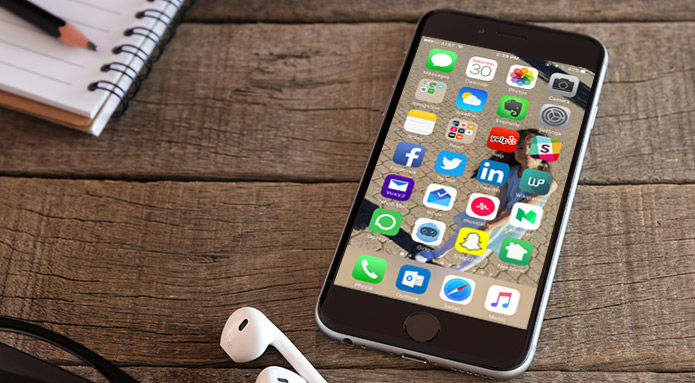 5
How often do you exercise?
Keeping up with my daughter is a workout in itself! And I often like to take a long run where I can go out without any technology (no run tracking for me!) and clear my head.
6
What app can't you live without?
Twitter. It's still my favorite -- keeps me in touch with all the things I care about. I'm checking it probably 20 times a day to see what's happening in my world, and I love connecting with new people through Twitter.
7
What's your favorite city and why?
My hometown, Tacoma, Washington. (Go Seahawks!) I love the summers in the Pacific Northwest -- the perfect combination of mountains for hiking and water everywhere for boating.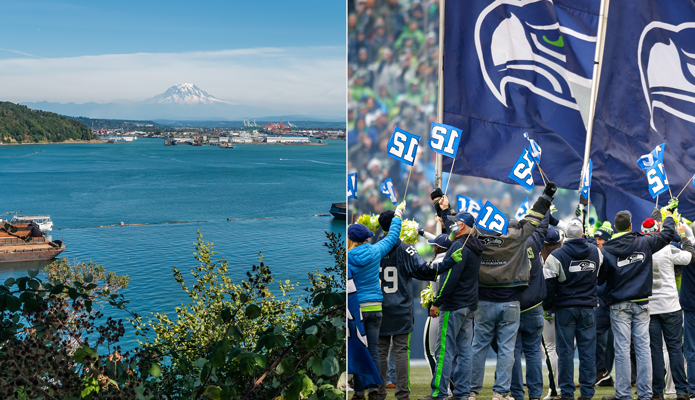 8
What's the most important company we've never heard of?
You might have heard of Nextdoor, but I'm not sure it is talked about as much as it should be. Nextdoor is trying to bring communities together by giving them a way to communicate with each other. It is now in more than 100,000 neighborhoods in the U.S. I continue to be surprised by the number of neighbors helping each other every day to find lost dogs, hire babysitters, and talk about community issues. It just launched the first international market and the potential for the Nextdoor business is just at the beginning.
9
Are there any social platforms you refuse to participate in?
Nope! I was lucky enough to be part of the first wave of social platforms, and I'm excited to be part of the next, so I try them all and jump in with friends. I often drag my brother in as a tester on the very newest ones. One I read a lot but have never participated in: Reddit. I've never quite felt like I would be able to keep up with the most prolific community members there.
10
What are you reading right now?
I spend a bunch of time every day reading stories on Medium (disclosure: Greylock invested early and I am on the board). On Medium, I find incredibly insightful analysis of the tech industry (I especially like Backchannel) and have learned more about this election than anywhere else. I also love that my favorite sports writer, Bill Simmons, writes for The Ringer there too. For longer reads, I love near science fiction. Most recently, I read and deeply enjoyed both Cumulus and Neon Fever Dream by Eliot Peper. Books like those make me think about the positive and negative impact of the work we do.
11
Do you think there's a tech bubble?
Overall, no -- with the shift to mobile, there are now computers in nearly two billion people's pockets. The rate of new invention and change in technology feels like it's increasing. Things like electric and self-driving cars feel like a tangible reality instead of pipedreams now. That said, the market in later stage startups and growth companies has created a mini-bubble in that many of those companies have raised a lot of money at valuations that assumed incredible outcomes for all of them. Not every company will live all the way up to that potential, but the market will shake out, and the successful companies will continue to surprise us.
In the beginning of the year, we saw things slow, but there is still appetite for funding breakout companies with disruptive ideas and great teams. Also, we're going to see a lot of M&A this year -- we've seen some pretty big ones already, like Microsoft acquiring LinkedIn.
12
Best piece of advice you've been given?
My wife once asked me, "Why are you taking calls when you should be making calls?" We were in the process of moving and I was looking for a new job. I had posted my resume on some job boards (this was before LinkedIn!) and was being contacted by a number of companies that didn't seem like a match for me. I was complaining about not getting any outreach from a few of my dream companies. Her advice reminded me to go outbound and try to network my way into the companies I was interested in the most. I've stuck to her advice throughout my career and it has paid off well. Now that I am in venture capital, I continue to follow that advice for investments.
13
What keeps you up at night?
Often late night texts and conversations with founders. And I'm constantly thinking about how to better seek out the next great opportunities.
14
If you could tell your 18-year-old self one thing, what would it be?
"Be patient." Take the long view in everything at work and with relationships. There were times earlier in my career where I was disappointed if I wasn't promoted or given more responsibility quickly enough, and my disappointment would affect my impact. The people I've seen most successful have been consistently great with the work they do, but patient about earning rewards and responsibility. I've seen it pay off greatly. It took me a little longer to learn this lesson than it should have!
15