Not every Silicon Valley techie dreams of getting super rich by launching the next hot app. And many of the startups with more civic-minded aspirations are ending up at Tumml, a nonprofit accelerator founded by Julie Lein, 31, and Clara Brenner, 30. The three-year-old incubator focuses on startups working to solve urban problems. So far, that's meant companies tackling everything from farming to transportation to homelessness. Tumml offers seed funding, office space and a network of mentors to its 33 startups that have gone through the four-month program.
What about your job most excites you?
Meeting a new generation of entrepreneurs tackling our most pressing urban challenges. From transportation to homelessness, Tumml entrepreneurs are solving big, hairy city problems. Our job is to find, invest and mentor these "urban innovation startups," with the goal of creating high-growth businesses that make a substantial community impact. Plus, our jobs give us an excuse to hang out together every day!
1
How many hours do you sleep?
Julie is a monster on less than eight hours of sleep. Clara usually sleeps seven.
2
What do you eat for breakfast?
Julie is a chai addict – she was devastated when La Boulange closed (they served her favorite chai). Clara typically gets a latte and a granola & yogurt from Blue Bottle.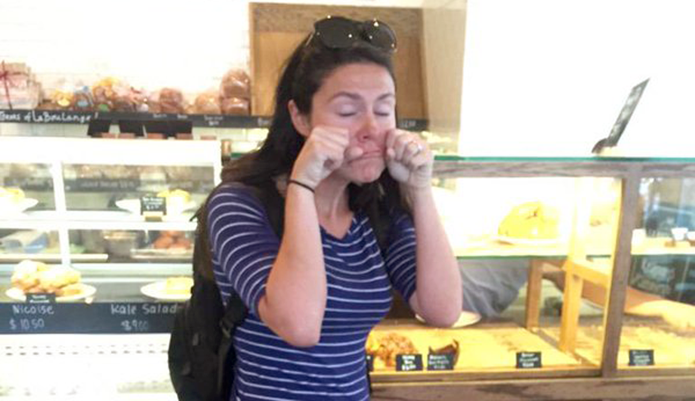 Julie's last ever trip to La Boulange
3
If you could pitch to one person, who would it be?
Michael Bloomberg
4
What's on your home screen?
Julie's home screen is littered with apps like Yahoo Fantasy Football and Twitter, along with some podcasts (Re/code Decode, StartUp Podcast, NPR). Clara has Lyft, Audible, Kindle, and a bunch of podcasts (99% Invisible, Fresh Air, WTF with Marc Maron, NPR).
5
How often do you exercise?
Julie walks to work every day and likes to rock climb. Clara works out six days a week and is trying to convince Julie to go to pilates with her, but that seems like a losing battle.
6
What app can't you live without?
The Yelp app. It has the answer to everything!
7
What's your favorite city and why?
San Francisco. The city has an amazing history of attracting people who dream big. Also, you can't beat the burritos here.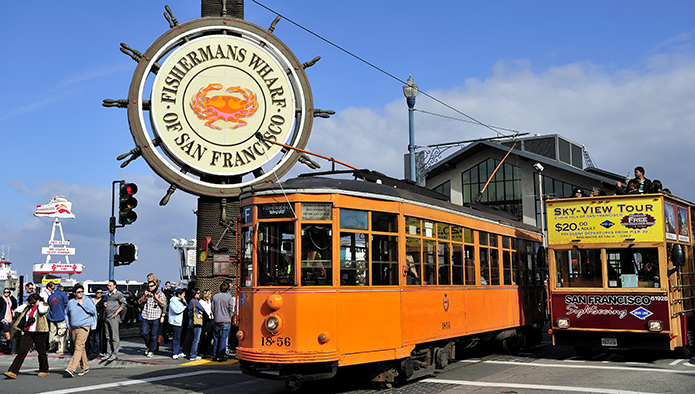 8
What's the most important company we've never heard of?
Valor Water Analytics -- an SaaS platform that provides financial and conservation solutions for water utilities across the country (a Tumml alum). Many Tumml companies are solving serious urban problems in "unsexy" industries like water utility management. These urban innovation startups may not always capture the headlines, but they address real pain points for city dwellers and municipalities.
9
Are there any social platforms you refuse to participate in?
This may betray a generational gap, but we're not on Snapchat or any of the anonymous social networks.
10
What are you reading right now?
We both just read Season Of The Witch -- it's all about San Francisco in the late '60s through the early '80s. The book does a great job contextualizing a lot of issues that shaped the city we live in today. And it's been promoted pretty extensively by The San Francisco Public Library through the One City One Book program, where the Library encourages everyone in the city to read the same book and talk about it. We love that idea.
11
Do you think there's a tech bubble? Why or why not?
In the later stages, yes. It seems like investors are overinflating the values of some late-stage private companies. But, at the seed end of things -- where we are -- not as much. Andreessen Horowitz published an interesting deck on what's happening in the venture capital space right now.
12
Best piece of advice you've been given?
When pitching anything: "Show them the fish. Then hit them with the fish. Then show them the fish again." Be structured and to the point! Pitch prep is something we work on extensively with Tumml entrepreneurs, and having a tight message goes a long way toward attracting great talent and funding.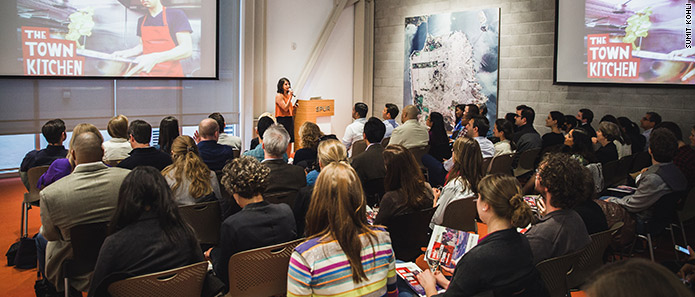 13
What keeps you up at night?
We both sleep like rocks.
14
If you could tell your 18-year-old self one thing, what would it be?
Don't worry so much! Go have more fun. We always quote the SNL skit "Bronx Beat" around the office -- "Who cares, live your life!"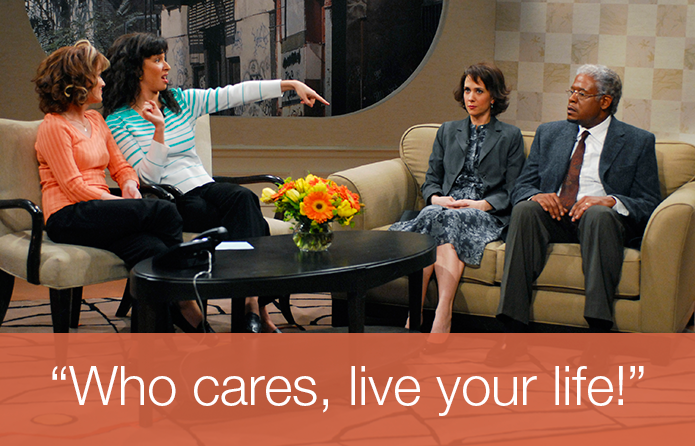 15