Warby Parker isn't the only innovative eyewear company in town. Konrad Billetz, the founder and CEO of Frameri, is proving that. Frameri, based in Cincinnati, manufactures glasses that have interchangeable lenses. Meaning you can buy multiple frames in different shades and just pop the lenses in and out. Or, swap your sunglass lenses into your favorite frames.
Billetz, 28, was shot in the eye with a BB gun when he was 11, which permanently altered his vision. Frustrated with having to wear glasses, he was later inspired to start Frameri. The startup appeared on Shark Tank this year and plans to open up its first retail store in 2016.
What about your job most excites you?
There's nothing better than being out and about and seeing someone wearing Frameri. There's always an immediate connection with them. Because our product is unique, everyone who wears our brand is part of a close tribe that believes in challenging convention. That gets me pumped.
1
How many hours do you sleep?
I'm a 5-7 hours a night guy. My winter goal is to get that elusive "solid 8."
2
What do you eat for breakfast?
? Every morning, I stop by my favorite breakfast spot in our neighborhood, Happy Belly, and get the Hans (egg, turkey bacon, avocado and tomato on an English muffin) and a cold brew. I try to eliminate as many decisions as I can.
3
If you could be pitched to by one person, who would it be?
I'd like to pitch someone eccentric -- someone like Elon Musk or Richard Branson. Or maybe Neil deGrasse Tyson, but only because he's one of my heroes and I have the perfect frame for him.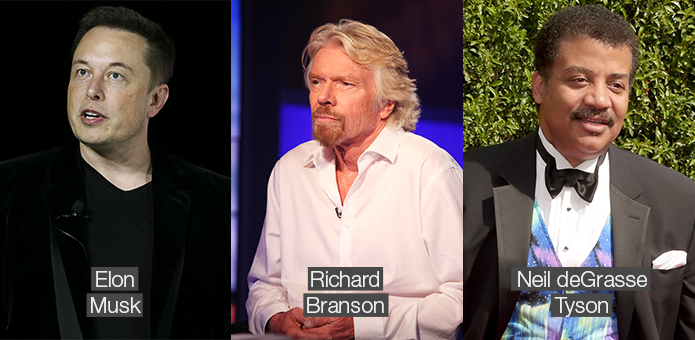 4
What's on your home screen?
Have a look. I might be a bit behind on a couple things.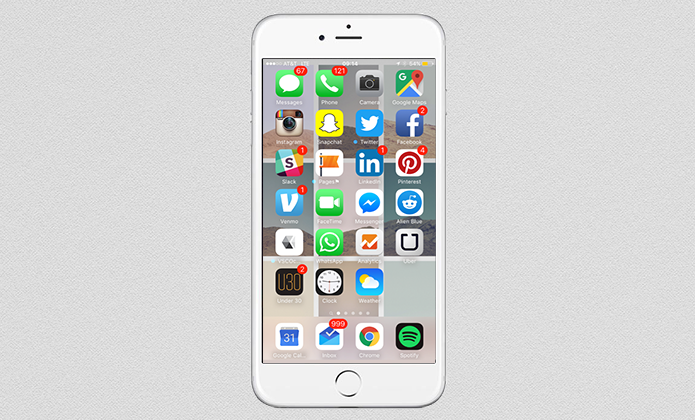 5
How often do you exercise?
Next question.
6
What app can't you live without?
Camera. I take a lot of pictures that never see the light of day. "They're eating up your memory," as my Dad would say.
7
What's your favorite city and why?
Capri, Italy -- I've only been once, but it was complete zen for me.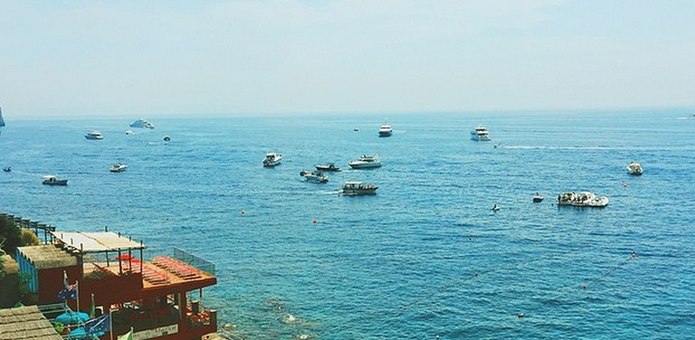 8
What's the most important company we've never heard of?
Mazzucchelli (est. 1849) -- they're the worldwide leader in the manufacturing and distribution of cellulose acetate, a plastic material traditionally used in the production of spectacles and sunglasses. They're known best for creating tortoiseshell, and they're used in all higher-end eyewear. But you should always look for glasses with their Italian-made acetate; their Chinese acetate just isn't the same.
9
Are there any social platforms you refuse to participate in?
Kik -- it feels dirty. Also, Ashley Madison -- it is dirty.
10
What are you reading right now?
I'm rereading Start With Why by Simon Sinek. I read it once or twice a year.
11
Do you think there's a tech bubble?
It all depends on how you define a bubble. I think there are a lot of companies that deserve their valuations, but we can all agree Fab gave us the chills, right?
12
Best piece of advice you've been given?
One quote by John A. Shedd has always stayed with me, "A ship in harbor is safe, but that is not what ships are built for." Whenever I start to feel comfortable, it reminds me to shake it up.
13
What keeps you up at night?
From day one, we set out to change the way people view, wear and buy eyewear. In order to do this, every interaction and every part of the customer experience has to be thought out and understood. I know for many people the little things don't matter, but we pride ourselves in putting love into every detail.
14
If you could tell your 18-year-old self one thing, what would it be?
Think for yourself and make more mistakes. I learned that way later than I should have.
15