Laila Alawa is just 24, but she runs a website called The Tempest that's garnering 500,000 hits per month. Alawa launched the site in 2013 to give a voice to the cultures of those from underrepresented backgrounds. She originally geared it toward Muslim women but pivoted to incorporate women of all ethnic backgrounds. The site has more than 250 contributors around the world -- 40% of whom are Muslim. It also has a podcast, The Expose.
"It's normalizing the conversation of what it means to be a woman typically perceived as 'other,'" Alawa told CNNMoney. Before starting the fellowship, she was a research specialist at Princeton University where she studied community identity.
What about your job most excites you?
Where do I even start? Four years ago, if you'd told me that I'd be running an international media company with thousands of daily readers and a global team, I'd have laughed in your face. I am constantly, constantly inspired by our readers, and our writers absolutely amaze me. My cofounder, Shayan Farooq, keeps me on my toes, and my advisors and mentors push me to rethink self-imposed limits. Our team's perseverance and drive also reminds me that there is always a new avenue to explore.
As a teenager, I never fit in socially, and I made a vow to myself that when I was older, I'd dedicate my work to creating serious impact for those who felt the same way. On top of that, my life is a constant story -- so melding the two in a high-impact, high-potential media company for diverse millennial women is a constant rush of energy, renewal and tenacity.
1
How many hours do you sleep?
Self-care is incredibly important for the work that I'm doing, so I average between 7-9 hours a night. What I've realized -- the hard way -- is that it doesn't matter how little I sleep, because if I'm not optimizing my time when I'm awake, that lack of sleep was a waste of time.
2
What do you eat for breakfast?
Honestly? A bowl of Cocoa Rice Krispies, and an Asian pear if I'm feeling extra pumped about where the day's going. These days, I pair breakfast with an iced mocha or cappuccino to get the creative juices flowing.
3
If you could pitch to one person, who would it be?
Gary Vaynerchuk, hands down. He's a disruptive force of nature, and I believe he'd totally get what we're developing with The Tempest.
4
What's on your home screen?
Wunderground, to keep an eye on what the weather is actually like (the Weather app always fails me). Google Cal, to keep my always-hectic schedule in check. Twitter, which is my compulsive go-to procrastination tool. Slack, so I can keep up with my team no matter where I am. Trello, to check on project updates and change. Pages, so I can track the social progress of our content. Google Analytics, to see what's working and what isn't on our platform that day. Mailchimp, for real-time updates to our email audience. Any.DO, the latest checklist app that I'm trying out -- I'm incredibly picky when it comes to productivity tools. LinkedIn, because it helps me stalk incoming meetings and recent connections quickly. Inbox by Gmail, which is a streamlined way to manage and respond to the emails coming in. Embark DC, Embark NYC, MBTA, DC Next Bus, RideOn, Google Maps, and HopStop optimize my public transit options, although I prefer Uber and Lyft during a time crunch, which happens more often than not these days. Lastly, Snapchat, because who can resist a hilarious filter during a stressful workday?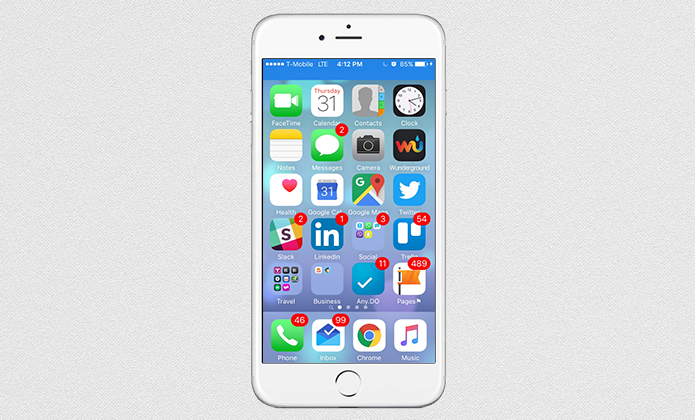 5
How often do you exercise?
I like to walk as much as possible, so I'd say daily -- but I can be a bit lazy when it comes to more regimented exercise. My goal for May is to incorporate a personal trainer into my weekly routine, because health has increasingly become a prerogative for me in my day-to-day life.
6
What app can't you live without?
I can't live without a couple: Google Analytics, Sprout Social, Twitter, Inbox by Gmail, Slack, Podcasts, and Google Maps. It's absolutely integral to keep an eye on how the world is moving throughout the day for us, and I get too many emails to count. Data is my life these days, so Google Analytics is the thing I check first thing in the morning and last thing at night. I'm always moving from cafe to incubator to meeting, so it's integral to optimize my time and energy no matter what time of day it is.
7
What's your favorite city and why?
It's a mix between three cities: Washington, DC, where I currently live -- I moved here because the energy is a constant buzz of change and vitality. San Francisco, absolutely -- there's a certain passion present in the city's growth and ideas. Last, but not least, wherever my family is living -- I'm the oldest of eight siblings and my family is the root of the work that I do, day in and day out.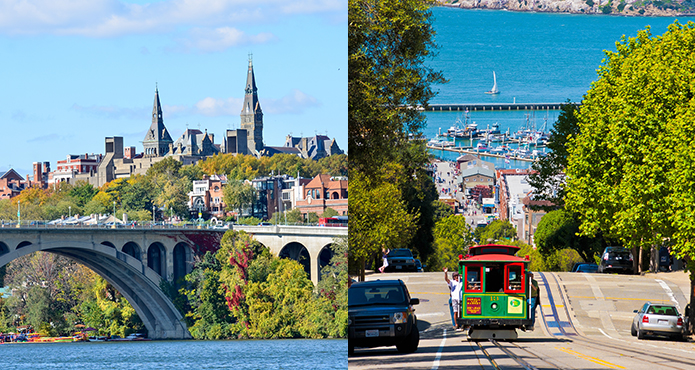 8
What's the most important company we've never heard of?
If we haven't heard of it yet, we likely will -- although I'll go ahead and say you haven't heard of The Tempest until now, and that's the most important company to me.
9
Are there any social platforms you refuse to participate in?
Since social media is such a big part of our lives, I've made it a personal mission to give each platform that comes out a fair try. These days, though, I tend to use Instagram, Slack and Twitter the most.
10
What are you reading right now?
Apart from the daily fresh content our writers contribute to The Tempest, I'm currently obsessing over the remarkable Ikigai by Sebastian Marshall. I began reading the book while I was in a difficult work situation, and it continues to serve as a sharply resonant reminder of what my work means, and the limitless world we truly have. Since I can't read just one book, I'm also consuming Trust Me, I'm Lying by Ryan Holiday, an incredibly brazen look into the world of media, virality and content.
11
Do you think there's a tech bubble?
No -- we're living in an age determined by tech and its impact on our day to day lives. Technology has proven to be limitless in its potential, whether it relates to your workday or your most intimate moments in life. The question, to me, really is: How will we keep optimizing and growing with the changing world?
12
Best piece of advice you've been given?
"You're selling yourself short, and that won't get you anywhere in life." -- My mother to my homeschooled teenage self, during a moment of hesitation before I sent off emails to Harvard professors that ended up snagging me a research gig at 13.
"Always keep things ethical and honest, no matter what." -- My father to me during a moment of hesitation when I was going through a rough moment at my company.
"If you aren't hustling after the idea, someone else will." -- My advisor when I brought up an issue I had been worrying about for the last few months.
13
What keeps you up at night?
I don't have any issue falling asleep at night, because I spend the hour before bed winding down and focusing on getting the best sleep possible in order to optimize the day to come.
14
If you could tell your 18-year-old self one thing, what would it be?
Stick to your guns, go for your passions and always listen to your inner voice! Your life won't ever be conventional, and most people around you won't understand that -- so it's better for you to get with that program now, instead of trying to fit in. Get ready for some difficult life-changing experiences that'll push you in directions you never thought you'd be -- and always be yourself.
15