Manoush Zomorodi is the host of WNYC's podcast Note to Self, which bills itself as "the tech show about being human." On it, she dives into everything from racism on Facebook to a neuroscientist's view on tech overload. Zomorodi, 42, worked for the BBC for more than 10 years, including a stint in Berlin, but now lives in Brooklyn with her husband and two kids.
On February 1, Note to Self will launch a series of week-long challenges called "Infomagical." Zomorodi says the average American adult consumes 12 hours of media a day -- it's no wonder we feel maxed out. Do you want to be more creative? Connect with friends and family? Accomplish a particular goal? Infomagical will present a series of experiments to make people be more purposeful about the information they're consuming.
What about your job most excites you?
For the first time in my 20 year career as a journalist, I am encouraged to have and express my own opinions! I previously worked for the BBC and Reuters covering news. But podcasts are less news-driven, and in Note to Self, we combine interesting facts and research with real life experience and personal anecdotes. I get to be myself. And it's awesome.

1
How many hours do you sleep?
As a mother of two, I've been intimate with the destructive nature of too little sleep. Now I'm pretty religious about getting my 7-8 hours. Last year, I decided to become an early riser too, so I'm usually in bed and reading by 9:30 p.m. Not a lot of late-night partying in my life these days.
2
What do you eat for breakfast?
Oatmeal. I'm kind of crazy for it. Instant, steel-cut, with quinoa, made with coconut water or almond milk...there are so many options these days. The food court near my office has an oatmeal bar … heaven.
3
If you could pitch to one person, who would it be?
The new secretary of education, John King Jr.
4
What's on your home screen?
My children. Of course. They'd be so mad if they weren't.
5
How often do you exercise?
I took a seven year hiatus from working out to have two kids. Now I'm back to 3-4 times a week. I've added weights to the mix. My sanity, vanity and longevity depend on it.
6
What app can't you live without?
Exit Strategy. It tells you which subway car to board so that you can get to the station exit as quickly as possible upon arrival. This app gets my obsession with efficiency.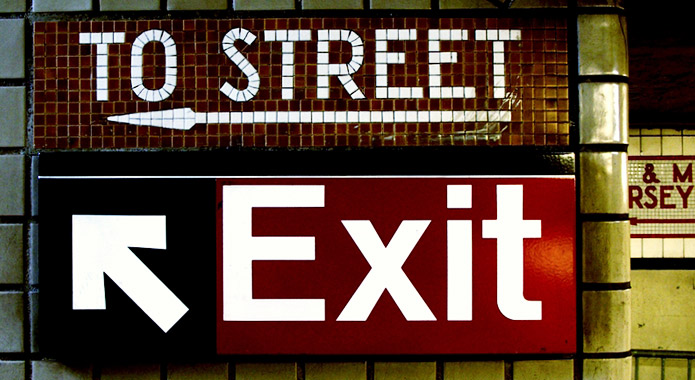 7
What's your favorite city and why?
Other than New York, Berlin. I lived there for about two years while working for the BBC. It's cheaper, the food is great, and every street has a mind blowing story.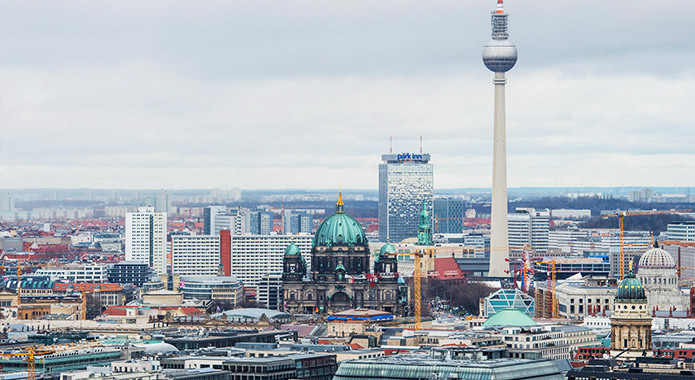 8
What's the most important company we've never heard of?
Crystal Knows. You can ask it to run a personality profile on someone and then it will tell you how to communicate with him/her to get the best response. It's spooky. This is the future of human relations.
9
Are there any social platforms you refuse to participate in?
I don't do Facebook. People find that very odd, but it's for philosophical reasons regarding how we perceive time. I think the past should stay in the past, in our memories, not our feeds. That sounds pretentious. Maybe I'm actually just lazy?
10
What are you reading right now?
I just bought The Goldfinch but still have a few New Yorkers to plow through before I jump in.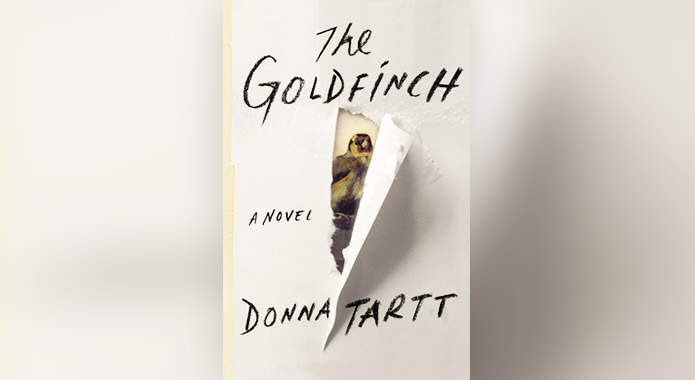 11
Do you think there's a tech bubble?
Yes. But a different kind. The valuations are crazy. But I think the people with the most to lose are the venture capitalists and the big established tech companies; they both have big cushions so when/if the burst happens, I would hope the financial damage won't be as widespread.
12
Best piece of advice you've been given?
Don't bring a problem, bring the solution.
13
What keeps you up at night?
The usual existential questions about why humans are here and what happens when we die. Dark stuff.
14
If you could tell your 18-year-old self one thing, what would it be?
Take an economics class. And don't worry too much. It will all come together.
15