People like Mark Luckie have made diversity in tech a big topic of conversation this year. Luckie, 32, left his job as manager of journalism and news at Twitter in May. In September, he penned a widely circulated Medium post on what it was like to work at a tech firm as a black man. 
"The widespread underrepresentation of faces of color in tech is already alarming," wrote Luckie, who was an editor at The Washington Post before joining Twitter. "However, the situation is more dire than raw numbers project." 
Luckie is the author of Do U., a novel about life at a historically black college. He also spends more than two hours a day curating "Today in #BlackTwitter," a daily news digest posted on Medium about what black Twitter users are talking about.  Luckie's digest hits on a variety of topics. A recent post included tweets about the recent Chicago police shootings as well as tweets about a New York Times profile of a black entrepreneur's new makeup line.
What about your job most excites you?
A major part of my career has been helping people realize their digital dreams using social media. For some, that's creating a lasting relationship between a media publication and their online audience. For others, it's spreading the message of social justice or drawing attention to worthy causes.
I come from a family of teachers and swore I'd never become one. They laugh because essentially that's what I do. Seeing others accomplish their goals puts a huge smile on my face. Social media touches so many facets of life. It's incredible to witness its power.
1
How many hours do you sleep?
What is this sleep of which you speak? I hear people talk about it, but for me it is as elusive as Bigfoot in the woods. I am both a morning person and a night owl. Because of this, the amount of sleep I get a night usually ranges from two to seven hours, usually toward the lower end of the scale. My mind is constantly churning with ideas, so much so that I keep a stash of notebooks by my bed in case that brilliant 3 a.m. idea comes along.
2
What do you eat for breakfast?
Breakfast is another staple of life that I miss out on quite frequently. My day begins with morning meditation, then a review of what Black Twitter has discussed in the past 24 hours. Then I'm off and running. When I worked at Twitter, I had to remind myself to eat because half a day would go by with me fully engrossed in work. Occasionally, I came up for air and a Quest Bar. When I do chow down in the morning, Cinnamon Toast Crunch is my go-to.
3
If you could pitch to one person, who would it be?
No matter where I go, whether it's a Starbucks, a newsstand or sitting in front of my television, I see Oprah Winfrey. Even my favorite brand of smoked salmon now has Oprah's face on it! She is a woman of many talents whose media prowess I could only hope to capture a fraction of. What she has done to bring black faces into the homes of Americans through a variety of media is inspiring. A shout out on Oprah's book list? An appearance on OWN? I'll take any and all of it, should opportunity be gracious enough to knock.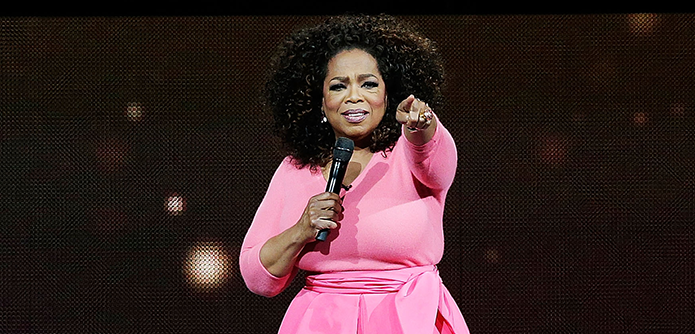 4
What's on your home screen?
Aside from the essential mail and social media apps, I have a prime spot for IMDb (I'm a big film buff), Apple News, Photoshop and CameraTimer (I have more than 13,000 photos on my iPhone). I also have Bolt's "Home" app to change the color on my Bluetooth lightbulbs, and Verizon's FiOS mobile app so I can use it when my remote has disappeared into the dark recesses of my couch.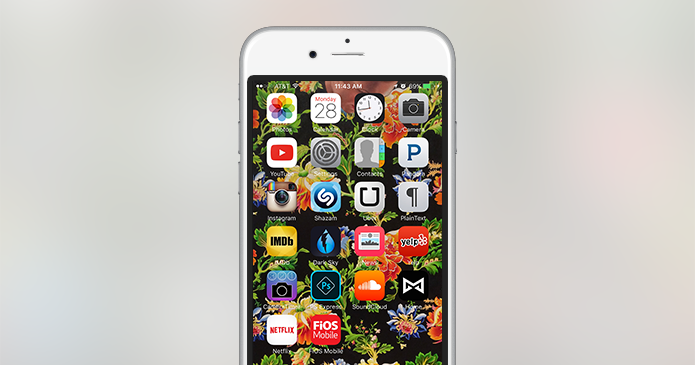 5
How often do you exercise?
Exercise, for me, used to be a dirty word that would send me screaming in the other direction. Since leaving Twitter to strike it on my own, I've placed a greater priority on my health. I'll take adventurous walks like starting from the north side of Central Park and working my way down, or going on the museum equivalent of a bar crawl.
Also, I'm a big fan of the Wii. I'll close my blinds so I can work up a sweat to the Just Dance series or Wii Tennis. I also cut a lot of indulgences out of my diet: bread, pasta, potatoes, alcohol and coffee. Since May, I've gone down two pants sizes and stepped up my selfies on Instagram.
6
What app can't you live without?
I can't keep my eyes off Twitter and Feedly for the same reason: I'm a news junkie. Twitter gives me the latest on everything from breaking news to my personal interests like movies and modern art. Feedly is an RSS reader that helps me catch up on interesting content I may have missed. It also gives me links to tweet, and thus the circle is complete.
7
What's your favorite city and why?
I've traveled around the world, and there's no place like Miami. I am a diehard fan of all things flashy, neon, kitsch and over-the-top, all of which the South Beach area is. My favorite place to stay is the Fontainebleau Hotel, where I can gaze at the sparkling water, the enormous yachts in the canal and the tipsy revelers with mojitos firmly clutched in their hands. The food is also second-to-none. Part of my novel DO U. is set in Miami, which served as a convenient excuse to travel back and forth for "research."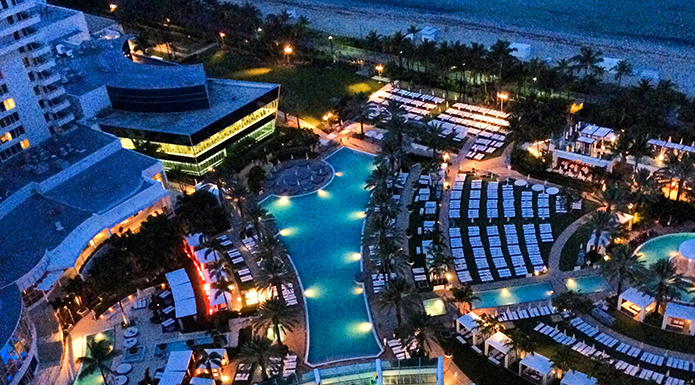 8
What's the most important company we've never heard of?
I'm slightly obsessed with Book&Table, a newly launched app that connects on-demand tutors to students who need help with any number of school subjects. More than the app, it represents what I love so much about the new era of technology: a democratization of existing services, the use of 1s and 0s to have real impact on people's lives, and the passion of its young founders to fill a need.
9
Are there any social platforms you refuse to participate in?
Despite working at the front lines of tech, I'm actually highly skeptical of any new social app. I didn't start using Snapchat until I saw DJ Khaled's hysterical snaps of hijinks and life advice. When I first joined Twitter, I didn't tweet regularly until a year later. When Twitter first started working with Vine, I thought "this is cool, but what will people use it for?" My strategy is always to know at least a little something about any emerging platform. When it becomes big, I'll already have a working knowledge of it.
10
What are you reading right now?
I went on a reading binge when I was writing my novel, tearing through everything from James Baldwin's Giovanni's Room to Kevin Kwan's Crazy Rich Asians to Walter Kimbrough's Black Greek 101. Since my book was published, I've taken a slower pace. I recently finished Ta-Nehisi Coates' Between the World and Me, and I'm wrapping up Alexandra Petri's A Field Guide to Awkward Silences and Standing on his Shoulders by Dr. David Malebranche. And, of course, there are my favorite magazines: Paper, Complex, Time Out New York and Hello Mr.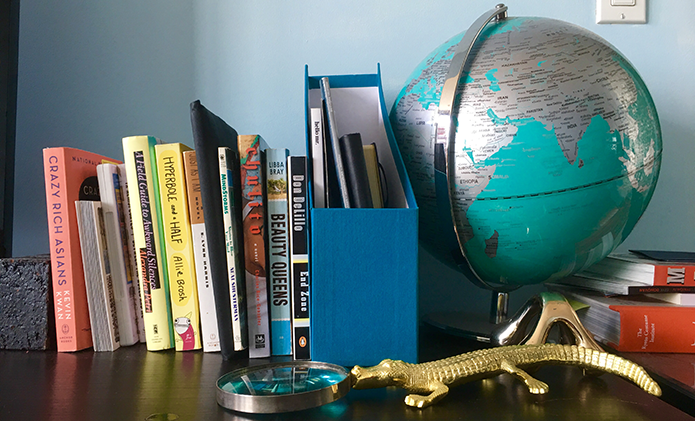 11
Do you think there's a tech bubble?
The success of technology and entrepreneurship follows the socioeconomic growth of the country. In short, the more money people are flush with, the more opportunity there is for experimentation. Consumers also have more money to devote to these tech expenses, hence the rise of new amenities like Uber, Instacart and even Kim Kardashian's popular emoji app. The proverbial bubble will burst when the economy goes bust. Post-recession, this hasn't happened and, fingers crossed, it won't happen again for a while.
12
Best piece of advice you've been given?
Mistakes cost money. My mother told me this on a whim and doesn't remember that she did, but it's always stuck with me. Whether it's time or actual money, not taking into account all eventualities in a process or rushing through life without regard can have financial implications.
I recently left the door on my refrigerator open, spoiling a stash of new groceries. A minor oversight. Not backing up files or overlooking an important piece of code can be even greater tragedies. They may not cause a direct hit to the bank account, but the result is wasted time. As I grow older, I've learned it's OK to slow down.
13
What keeps you up at night?
As a black person, seeing story after story of black men and women being gunned down at the hands of police keeps my mind turning. The racial disparity in technology companies and the lack of representation in movies and television is something I think about constantly. My move from journalism to tackling diversity issues is fueled by these continual deficiencies that many people who aren't of color fail to acknowledge.
I started Today in #BlackTwitter to bring attention to these and other pressing issues that black people in the U.S. have rallied around. I want to leave this world knowing I've done my part in making it a fairer place.
14
If you could tell your 18-year-old self one thing, what would it be?
Sometimes life will put you on a different path from what you planned, and that's OK. When I was younger, I was determined to be a music video director at all costs. At age 19, a teacher suggested I write for the college newspaper, which led to a career in journalism. Nearly every venture I've had since -- writing two books, starting sites from the ground up, working in tech -- were all things I never planned for. And yet here I am, and you're reading this. Try something new today. You never know where it will lead you.
15