In some ways, Nikki Zeichner's work as a criminal defense attorney led her straight to the tech world, where she works to modernize the ways that the government provides public services. Today, Zeichner is an innovation specialist at 18F, a digital agency within the federal government.
Prior to working with 18F, Zeichner worked at Code For America and attended NYU Engineering School's digital media graduate program. She's also the creator of Ask a Prisoner, a project that chronicled the lives of those who are incarcerated and their value to society.
While her industry has changed, her focus has consistently been to help the government better serve individuals.
What about your job most excites you?
I work with smart, inquisitive people who care about how their work impacts the lives of others.
Everyone at 18F has the same title, though we're a diverse team of designers, engineers, strategists, product managers, lawyers and subject matter experts. We work with government agencies that seek to modernize the ways that they deliver services and information to the public
1
What's your secret for maintaining a work-life balance?
For me, unplugging is very important. Marking "busy" blocks of time on my schedule helps me carve out the time to give my brain a break and also helps others know when I'm not going to be so responsive online. Having people in my life outside of my work community is extremely important.
2
What do you eat for breakfast?
Usually black coffee and a glass of water with an Emergen-C to start. The rest varies.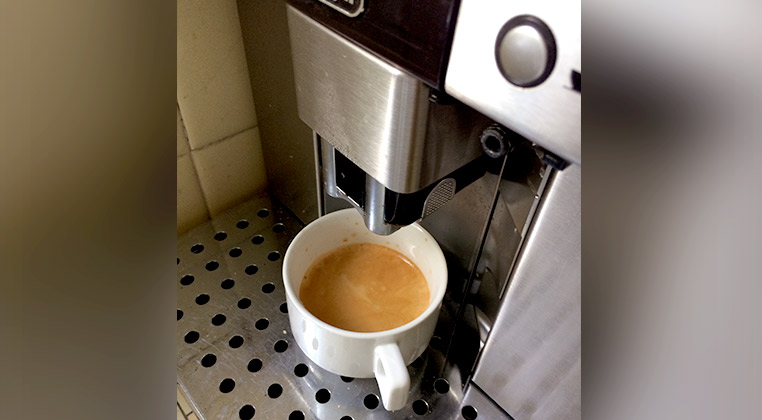 3
What's the passion project you pursue that not many people know about?
I sometimes make collaborative art projects that discuss incarceration in the U.S. I've been less active in recent years since transitioning out of legal practice and into civic tech, but I currently have a piece in a group show in St. Louis that I created with Jamel Bellamy, someone with whom I have been working off and on for about 4 years.
The show is called Rendered Visible and the title of our piece is "I want you to know that people change." Our piece places photos, text and audio in a timeline, giving a window into Jamel's life as he serves a sentence of 62-and-a-half years to life.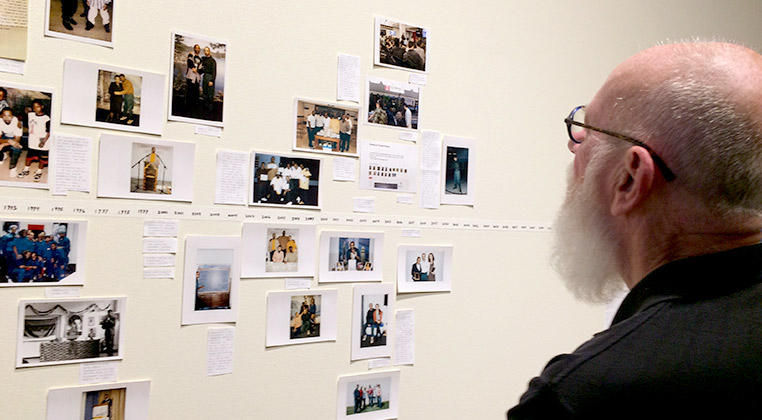 4
If you could pitch to one person, who would it be?
George Soros. I care about human rights, access to legal services, protection for the marginalized. Soros is a funder who values this type of work.
5
What was your first job and how much did you make?
In high school, I worked in a French bakery decorating cakes, making espresso drinks, and handling the cash register. I was paid minimum wage, which back then was around $5/hour.
6
What's your favorite city and why?
New York. That's where my roots are. I would feel as though I were cheating on a long-term partner if I listed any other city.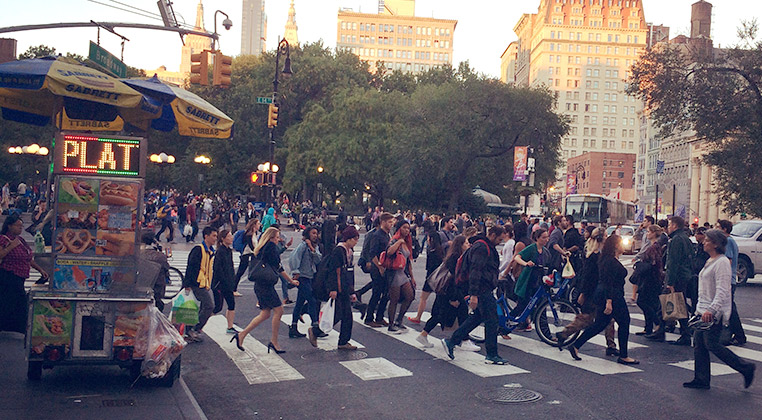 7
What's the most important company we've never heard of?
Can I choose an industry instead? Because right now, I feel strongly that we all need to become more educated about technologies being created to support law enforcement agencies. I say this having worked on a tech project for a law enforcement agency a little over a year ago -- I've seen firsthand how easy it is to put tools out in the world without consideration of how they might infringe upon civil liberties.
Tech always moves much faster than law, and regulations in this space just don't really exist. We can't begin to have conversations about how we need to regulate this industry if we don't know what they're up to.
8
What's the biggest challenge facing the tech industry today and how do you foresee it getting solved?
Lack of diversity. Somehow this is a challenge that always gets mentioned and yet still persistently exists. We need more diverse perspectives shaping the products that get funded, get produced. Honestly, I don't believe that it will ever be solved since there will always be important perspectives that we never hear. But we can make things better by bringing some critical thinking to the table and identifying the different markets and needs that the industry doesn't successfully address.
9
If you won a trip to the moon (all expenses paid for), would you take it?
No thanks. That whole ordeal sounds really uncomfortable to me.
10
What travel tips have you picked up over the years?
Leave your schedule open; pack light and buy your clothes and toiletries when you get there; spend time in grocery stores and flea markets.
11
What's the best book you've read this year and why?
"Difficult Conversations: How to Discuss What Matters Most," written by folks from the Harvard Negotiation Project. This book has given me so many different ways to think about dealing with conflict -- in both work and personal contexts. It's a business book, but I bought my last copy at Spirit Rock, a meditation center -- I think that shows how versatile it is!
12
Best piece of advice you've been given?
Try again.
13
What keeps you up at night?
I worry about follow-up communications. It always feels the hardest to get back to the people that you care about the most.
14
If you could tell your 18-year-old self one thing, what would it be?
Don't worry so much about making things perfect -- nothing is ever perfect and it's not supposed to be.
15