Ragy Thomas has made a global business out of helping powerful brands get smarter about how they're using social media.
His company, Sprinklr, works with clients like Nike, McDonald's and Samsung to maximize their social media presence and better understand who they're interacting with online. (CNN is also a Sprinklr client.)
Thomas -- who was born in India -- is a seasoned entrepreneur. Sprinklr, which is his fourth company, was founded in 2009 and is now valued at $1.17 billion.
Thomas, 42, manages more than 1,100 employees in Sprinklr's 12 offices around the world -- but his sights are set even higher.
"I walk around dreaming that one day the federal government will be Sprinklr's biggest client."
What about your job most excites you?
Every day, I get to be a part of a mission that's much, much bigger than myself. Everything in the enterprise front office is broken, and we've gathered some of the smartest and best people I've ever met to help us solve that problem. When you can bring great people together around a shared purpose, it's an incredibly powerful thing.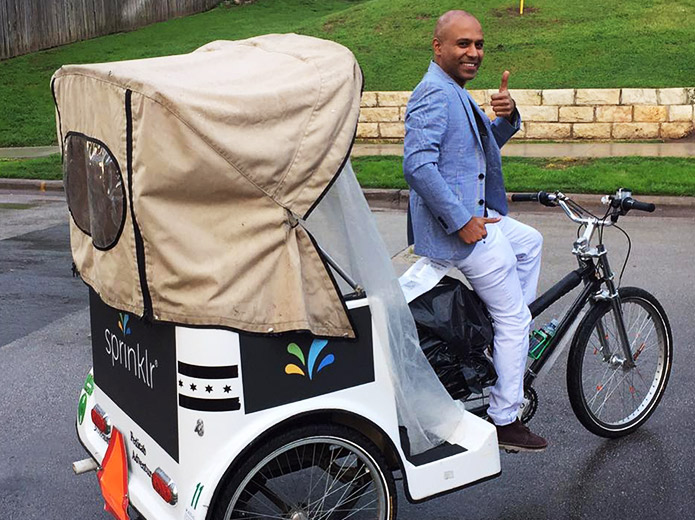 1
How many hours do you sleep?
For years and years, it used to be under five. Now I try to get at least six or seven. A lack of sleep can cause any number of health problems, so about six months ago I started making a conscious effort to get more sleep each night.
2
What do you eat for breakfast?
Whatever I eat for breakfast, I try to stick to 20 grams of "net carbs." That's carbs minus fiber.
3
If you could pitch to one person, who would it be?
As a rule, I don't pitch. We only have one "true north" at Sprinklr: creating value for our customers. We obsess over it. You create value by helping people solve their problems, and the Fortune 500 brands we work with have a very big one on their hands: figuring how to engage with each of their customers in a meaningful way, at scale, across every social channel. We provide a unique solution to an obvious problem, and that leads to value.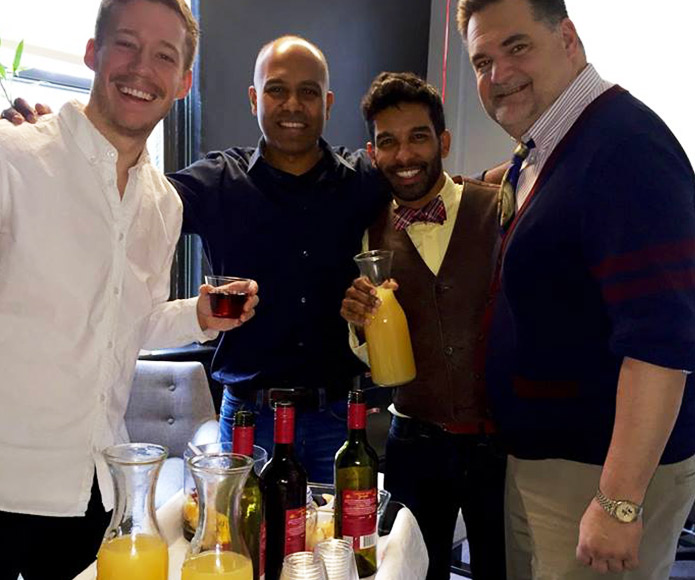 4
What's on your home screen?
Right now it's Skype, WhatsApp, Facebook Messenger, Twitter, text messaging and e-mail. I'm always connected. And I have a completely mixed network of friends, family, colleagues and customers -- all intermingled. These are people I care deeply about and they all talk to me using different channels, so I try to be real-time across as many as I possibly can.
5
How often do you exercise?
I run or play volleyball at least twice per week.
6
What app can't you live without?
Skype.
7
What's your favorite city and why?
Every city has its own vibe, but for me, it has to be New York. My life is here. Only New York can make you feel the way New York does. There's something about it that just challenges you and can't be replicated. If you can do it in New York, you can do it anywhere. It's like you're playing in the finals every single day.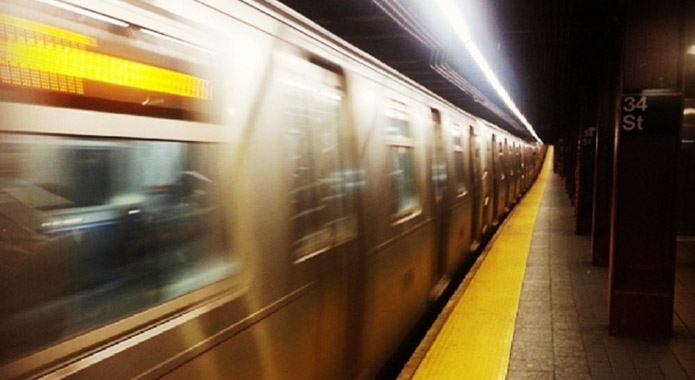 8
What's the most important company we've never heard of?
It's not a company, exactly, but I'd have to say IBM Watson. The true power of Watson hasn't been recognized yet by the world. It has the potential to change mankind; from increasing the accuracy of a diagnosis to finding a cure for diseases to something as mundane as helping businesses better engage with their customers.
If you think about intelligence and problem-solving, it's basically about processing large quantities of data semantically, interlinking them, bouncing that data and knowledge against experience, and forming patterns that can be applied to future situations. It's impossible for humans to consume and process all that data, especially when you factor in cognitive bias, recency bias, proximity bias and other biases that get in the way of an objective solution to any given problem.
9
Are there any social platforms you refuse to participate in?
No, every channel provides a unique value. For example, I see the big social networks as optimized for varied levels of intimacy. Facebook is where you go to connect with friends and family, LinkedIn is where you go to connect with professionals and coworkers, and Twitter is where you go to connect with strangers around causes you care about.
10
What are you reading right now?
I try to read a couple of books each month. Right now, I'm in the middle of High Output Management by Andy Grove. I've invested heavily in learning and am constantly seeking out information that can help me improve as a person.
11
Do you think there's a tech bubble?
There's no "bubble" in my mind, but I do believe we're moving to a world of "haves" and "have-nots" in tech. That polarization is being driven primarily by one thing: the connected customer. Good companies -- the ones that reduce friction and solve real problems for their customers -- are going to get bigger, faster. Those that don't will quickly fade away. We're seeing an acceleration in the death of mediocrity.
No matter what's going on in the market, the philosophy I've used to build my business has always been the same: a relentless focus on fundamentals. Revenue growth. EBITDA. Creating tangible value for customers with a credible solution to an incredibly pervasive problem. Those are the things that matter, and the things that will always win in the end.
12
Best piece of advice you've been given?
Someone I used to work for once said to me that "efforts don't matter, results do." Ever since then, I've had a compulsive, outcome-based approach to everything I do.
13
What keeps you up at night?
I tend to keep one macro-level problem in my head at a time. I'll work through that problem bit by bit every day for a sustained period of time, usually anywhere from a few weeks to a few months. When I can't sleep at night, it's almost always because I've found a new wrinkle in the problem or a possible solution to explore.
14
If you could tell your 18-year-old self one thing, what would it be?
Don't change a thing. Party on.
15