Sam Yagan, a native of Chicago, is the entrepreneur behind successful startups like online study guide SparkNotes and OKCupid. After selling OKCupid to IAC in 2011, Yagan now serves as CEO of The Match Group, which is IAC's portfolio of dating services (including Match.com and Tinder). He's also the founder of what is now TechStars Chicago and sits on the board of startups like Shiftgig, Brilliant.org and Telnyx. He found love with his high school sweetheart with whom he has three kids.
What do you actually do all day in your job?
Make love (happen).
1
How many hours do you sleep?
On average, about 6 hours a night. In a typical week, that will range from about 3 hours to about 9.
2
What do you eat for breakfast?
Starbucks: Nonfat, upside-down, extra-caramel caramel macchiato.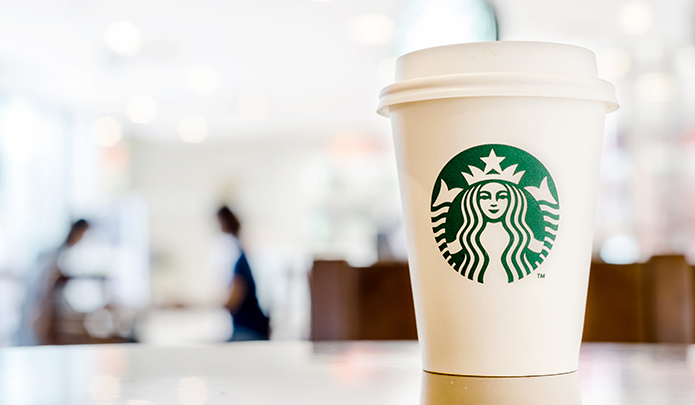 3
If you could be pitched to by one person, who would it be?
Bill Gates, Steve Jobs, Elon Musk, or Mark Zuckerberg when they were first raising money, mostly because I'm sure I wouldn't have been smart enough to invest.
4
What's on your homescreen?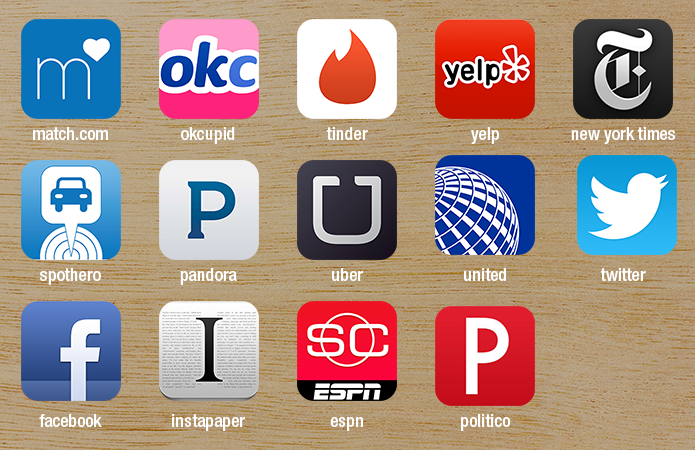 5
How often do you exercise?
I try to run every day (5K on weekdays, 5 miles on weekends).
6
What app can't you live without?
I'm addicted to my Fitbit (shooting for 5,000,000 steps this year).
7
What's your favorite city?
Chicago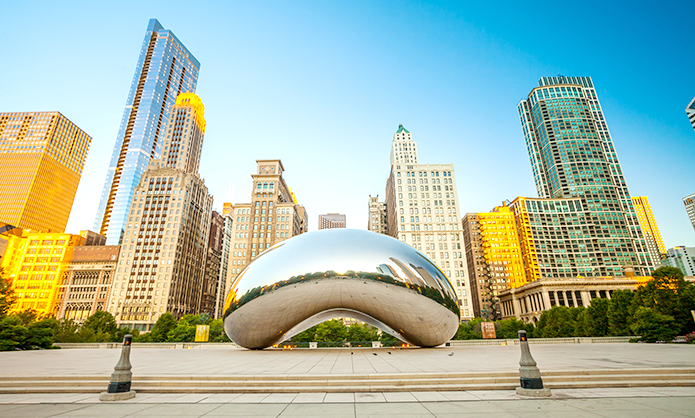 8
Uber, Lyft, or yellow cab?
Uber
9
Are there any social platforms you refuse to participate in?
No, not on any kind of religious principle.
10
What are you reading right now?
Conquistador: Hernan Cortes, King Montezuma, and the Last Stand of the Aztecs
11
The Strand or City Lights?
The Strand
12
Best piece of advice you've been given?
1. Never give up.
2. Don't believe the press / hype about you / your company.
13
What keeps you up at night?
(Apparently I don't sleep much.)
1. Fear of disappointing people who believe in me.
2. Why 50% of single people won't use technology to help find a relationship.
3. Understanding Myers-Briggs personality types.
4. Instilling empathy, work ethic, and a love of STEM in my kids.
5. How to teach STEM to kids, especially girls.
6. How many U2 concerts will I be able to go this year.
7.Whether the Cubs will win a world series in my lifetime.
14
If you could tell your 18-year-old self one thing, what would it be?
Major in Computer Science.
Readers: Are you a tech entrepreneur with a story? Email
sara.obrien@cnn.com
for the chance to be profiled in an upcoming story.
15