Sara Mauskopf has hopped from one hot tech company to another in her nine years in the Bay Area: From Google, to Twitter, to Postmates. But after giving birth to her first child in June 2015, Mauskopf, 31, realized there was a big void in the tech world for parenting apps. So she left Postmates in November 2015 to cofound Winnie. After three months in private beta, Winnie launched its mobile app to help parents find everything from parks to family-friendly restaurants.
"A lot of parents don't live in cities," she said. "It's really important that our product works everywhere, not just in major urban centers but in suburban environments."
What about your job most excites you?
Winnie helps parents find great places to go and things to do with their children.
I think parents are doing the world's most important job, and they are completely overlooked by tech companies. The market is wide open and as millennials start having children, we're seeing them turn to technology to help with many aspects of parenting. Winnie is right on the front line, so it's awesome to be one of the first companies to tackle this space. This opportunity is what gets me out of bed in the morning (even when my daughter keeps me up all night!)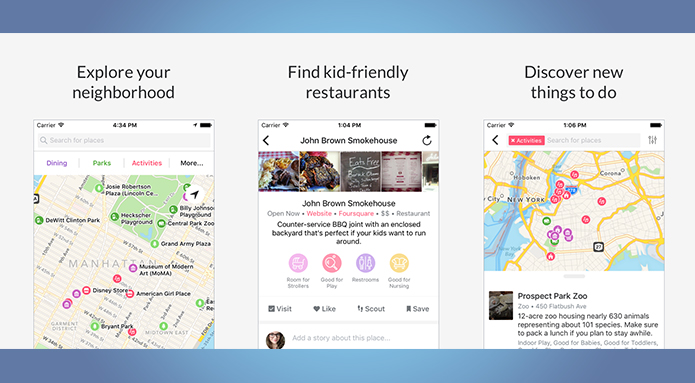 1
How many hours do you sleep?
I aim for 8 hours of sleep, but with a child it's unpredictable and sometimes I have to settle for less.
2
What do you eat for breakfast?
Coffee and Soylent. I drink Soylent out of necessity because I don't have time for anything else.
3
If you could pitch to one person, who would it be?
Michelle Obama would make a great advisor to Winnie. She's spent a bunch of time advocating for the needs of families. Our mission is to build Winnie for parents of all shapes and sizes and empower them with information when and where they need it.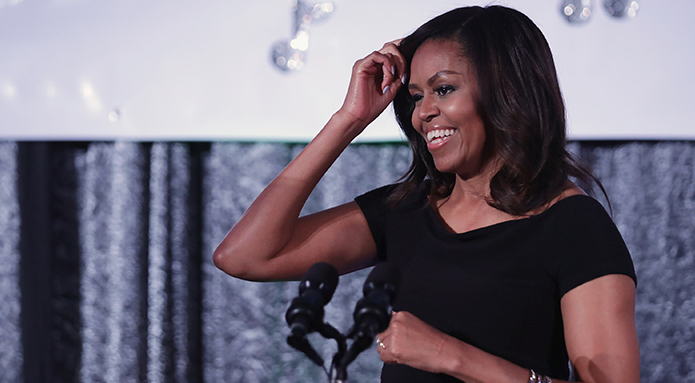 4
What's on your home screen?
My home screen consists of the apps I use the most frequently. I also have a photo of my daughter Bryn and my husband Eric, who is currently fighting cancer. Seeing those two every time I look at my phone reminds me of what is truly important.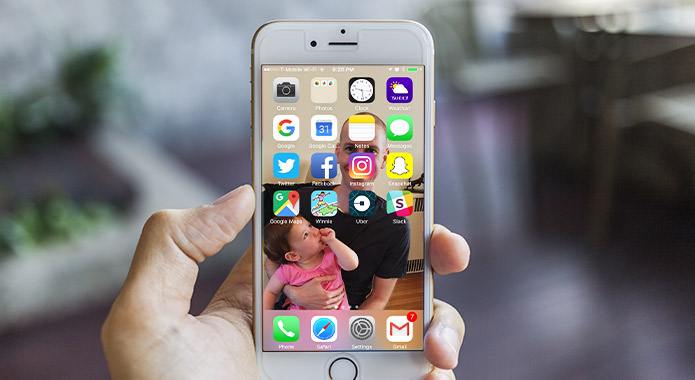 5
How often do you exercise?
I get most of my exercise on the weekends when I take very long walks with my daughter (and push her massive stroller). We use Winnie to find new places to go. I need to switch it up on the weekends and try new things so I don't go completely insane.
6
What app can't you live without?
Slack. Our team at Winnie communicates pretty much entirely over Slack, especially because one of our engineers is remote. It also makes it possible for me to get home in time for dinner with my family, and still do some work after my daughter goes to bed. I can't remember how I ever worked without it!
7
What's your favorite city and why?
Philadelphia! I'm a little biased because I grew up there, but it's really an underrated city. It has great food, a rich history and culture, and it's more affordable than places like San Francisco or New York.
8
What's the most important company we've never heard of?
If you're a parent or have kids in your life, it's most definitely Winnie.
9
Are there any social platforms you refuse to participate in?
I'm very active on all of them, especially Twitter.
10
What are you reading right now?
Where's Baby's Belly Button. Also, Shoe Dog by Phil Knight.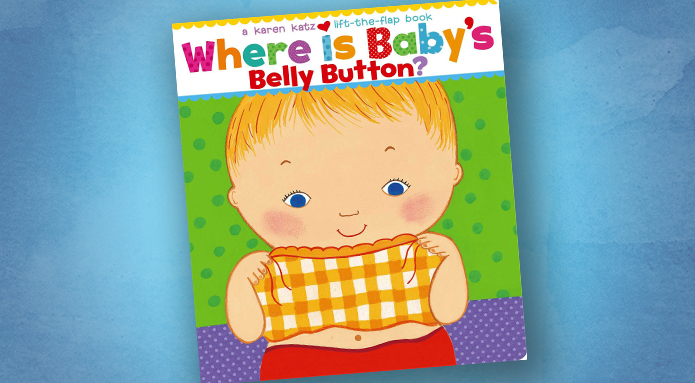 11
Do you think there's a tech bubble?
For the last nine years that I've lived in Silicon Valley, people have been saying there's a big tech bubble that's about to burst. It hasn't happened yet, so I'm skeptical of those claims.
12
Best piece of advice you've been given?
When I was deciding whether to start a company, I met with a prominent investor in Silicon Valley and told him I really wanted to start a company but wondered if I should wait and learn more in my existing job first. He was adamant that if I wanted to start a company and had an idea I was passionate about, then the time was now and there was nothing else I could learn that would help me more than just getting started.
13
What keeps you up at night?
Having a young child, a husband with cancer, and a company to run, I've gotten a taste of what it's like to feel like the weight of the world is on your shoulders. I'm not alone in facing this challenge. I know Winnie can help improve the lives of single parents, low income parents, families with disabilities, and others doing this critical job so I am constantly thinking about how we can move faster as a company in order to better help the parents who need it most.
14
If you could tell your 18-year- old self one thing, what would it be?
People will doubt you and underestimate you. They will always be wrong.
15