They met by chance: Charlotte and David grew up in Southern California but didn't cross paths until they were set up on a blind date while living in South Korea. Now married, Charlotte and David head up Soko Glam, a marketplace for discovering and buying Korean beauty products. Charlotte, 30, is a licensed esthetician. David, 33, is a businessman. They stumbled upon the need for Soko because they constantly got the same question when traveling to the U.S. for the holidays: Can you bring cosmetics back?
Six months after starting the business in Seoul, they relocated to New York City in June 2013. Just last month, they closed $2 million in funding. They're seeing a 35% increase in sales month over month. And surprisingly, the vast majority of those purchasing products on their site aren't Asian. "We thought it would be the reverse," David said, adding that Koreans are known for having flawless skin. "It's been really great to see people embrace Korean beauty."
What about your job most excites you?
CC: I'm surrounded by beauty products. I get to stay connected to Seoul & Korea, a city and culture I love. I get to introduce new trends to the beauty industry and see the impact it makes. I get to help people learn more about their skin and have fun with it!
On the personal side, I am constantly being pushed out of my comfort zone. I get to be creative but I also get to think about the business side of things at the same time. I meet interesting people every day. I learn something new every day. I get to work with a stellar team. We have so many exciting ideas, and we have the luxury to execute them.
DC: At Soko Glam, we actually have a lot of exciting things that we're working on, but what excites me the most is our team. Before Soko Glam, I served over eight years on active duty service in the U.S. military, and spent a lot of time working in and leading teams, small and large. Building teams and cultivating an environment that my teammates can thrive in, is what gets me up in the morning!
1
How many hours do you sleep?
CC: 5-6 hours. More on the weekends.
DC: 5.
2
What do you eat for breakfast?
CC: No breakfast. It's a bad habit.
DC: Breakfast is very important to me; I never skip it. For me, it's simple -- a bowl of cereal. The cereals rotate, but the milk is always soy.
3
If you could pitch to one person, who would it be?
CC: I'd love to ask Conan if he'd let me beautify him Korean beauty style. He's recently been to Korea with Steven Yeun. He ate Korean BBQ cut up with scissors, starred in a Korean drama and saved a Korean octopus -- so I know he'd be down.
DC: I'd pitch to Jeff Bezos, not only because he's the founder of the largest retail brand in the world, but because he would be tough on us. I believe in tough love and from what I hear, nothing gets past him. If there are any holes in the plan, he finds them. Pitching to Jeff Bezos would be so great because no matter what happened, I could only learn a tremendous amount from him and come out of the pitch better than I was going in.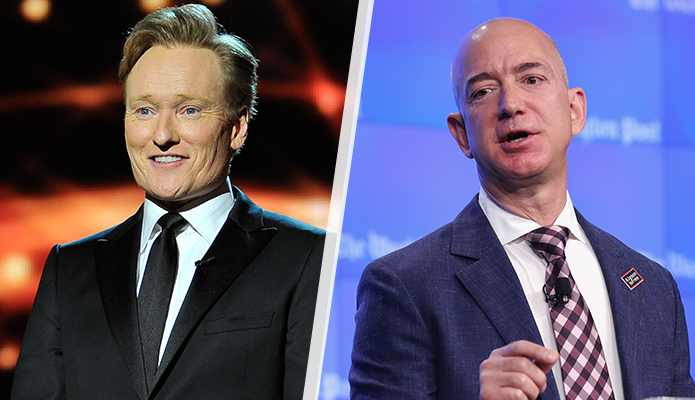 4
What's on your home screen?
CC: A photo of the Polish version of my book, The Little Book of Skin Care. It was recently translated, and a Polish blogger tagged me on Instagram. It's so surreal that I have to remind myself it exists out there.
DC: Nothing too exciting.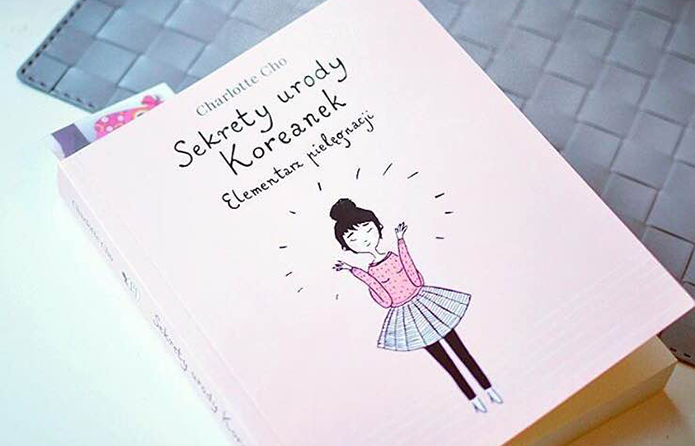 5
How often do you exercise?
CC: Do you consider walking around Manhattan exercise?
DC: I'm a morning workout person (out of habit from the military). About five times a week, the only rule is to break a sweat. Make it worth it -- get in and get out.
6
What app can't you live without?
CC: Yelp. I rarely go to restaurants with low ratings, and I always consult the food gallery before ordering.
DC: I cannot live without my Google Calendar app. My calendar and I are one. If my calendar ever got hacked and it said to buy my wife a new ring on February 14, I'll probably end up doing it (may or may not be a true story).
7
What's your favorite city and why?
CC: Seoul! The beauty, shopping, food, nightlife, service, the convenience. Everything is faster, cleaner and more efficient than anywhere else I've lived. Dave and I have so many great memories there.
DC: Right now, it would definitely have to be Seoul. This city is so many things to me. Where my family is from. Where I was born. Where I reconnected and lived for five years. Where we started Soko Glam. And most important -- where I met my wife, Charlotte.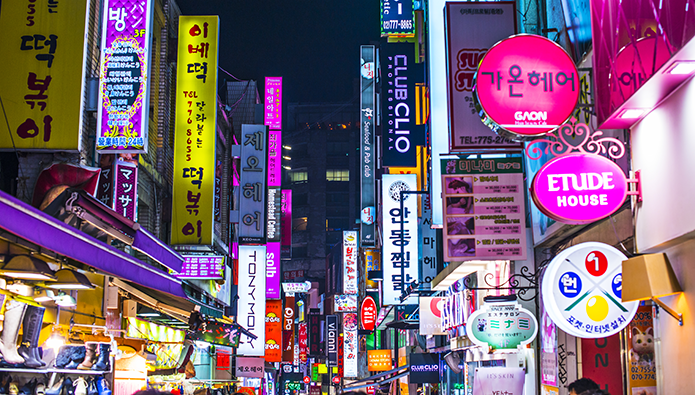 8
What's the most important company we've never heard of?
CC: FutureMe.org. It's a site that lets you write emails to yourself in the future, like a virtual time capsule. It's great to reflect on how much you have or haven't changed, and how far you've come when you get emails from yourself from years ago.
DC: I'm really drawn to companies that are truly authentic. The company is just getting off the ground, but its mission is something I'm so impressed with. The company is miemana.com -- a social fashion company that makes elegant handbags, but more importantly, with the mission of incorporating people with disabilities in their production process. I personally know the founder, Cristina Llano, and the social impact is no doubt the cornerstone of the company -- no marketing gimmick; it's deeply a part of who she is. I love the line on her website, "there are no disabilities, we all simply have different abilities."
9
Are there any social platforms you refuse to participate in?
CC: It was Snapchat, until I realized how much fun and low maintenance it was. It's kind of nice not having to stress over the perfect photo to post.
DC: Not really. Early adopter.
10
What are you reading right now?
CC: I am reading up on how to take care of our new fiddle leaf fig tree. We're growing one in our apartment and I'm determined not to kill it.
DC: I just finished reading The Hard Thing About Hard Things by Ben Horowitz (must read for any entrepreneur) and now starting Extreme Ownership: How U.S. Navy Seals Lead and Win. I've never read any of the Harry Potter books (or watched any of the movies); I hear I'm missing out.
11
Do you think there's a tech bubble?
CC: Not sure. More importantly, is there a higher education bubble?
DC: Yes, but it doesn't scare me.
12
Best piece of advice you've been given?
CC: Be kind, because everyone you meet is fighting a hard battle. When I read Humans of New York, I am reminded that this is very true.
A good analogy I've heard is that entrepreneurship is like jumping off a cliff, and building a plane on its way down. I don't remember who told me that but it's spot on.
DC: "Be a man of integrity." I received this advice at a young age, and it has always stuck with me. The words are heavy, but the idea is simple. To me, it's more than living an honest life, but also choosing the harder right over the easier wrong. I'm not perfect, and I fail all the time, but to me, at the end of the Soko Glam story (or any story), my hope is that people recognize us for not only what we did, but more importantly, how we did it.
13
What keeps you up at night?
CC: New ideas that I want to implement right away but ... must … be … patient!
DC: I'm someone who has always had extremely high standards, and I probably put the highest amount of scrutiny on myself. I got out of the military a few years ago, and I'm a first time entrepreneur. I still have a lot more to learn, and it always feels like there isn't enough time in a day. What keeps me up at night is the notion that I could be doing better.
14
If you could tell your 18-year-old self one thing, what would it be?
CC: You're not going to get in the college of your choice -- but trust me, it's going to work out better in the end. Whatever you do, take that job in Seoul, say yes to the blind date from the guy in the military!
DC: I faced a lot of adversity and uncertainty when I was 18. Knowing what I know now, I would tell myself to "have faith and drive on." I attended a very competitive high school, and ever since sophomore year, I had my heart set on attending the United States Military Academy at West Point -- nothing else mattered.
To make a long story short, I didn't get accepted, and I was crushed. My family was crushed. But what was probably more painful was that I decided to dedicate the next year to reapply to West Point and forego the schools I did get accepted to. If you know anything about Asian parents, this kind of thing isn't great family watercooler talk. I wouldn't tell myself that it's all going to be OK, because I think it was important for me to live and learn how to navigate through uncertainty and overcome this tough point in my life. It builds character and has helped shape who I am today.
If I could tell myself one more thing, I'd tell my 18-year-old self not to stress too much -- Lakers win the championship in 6.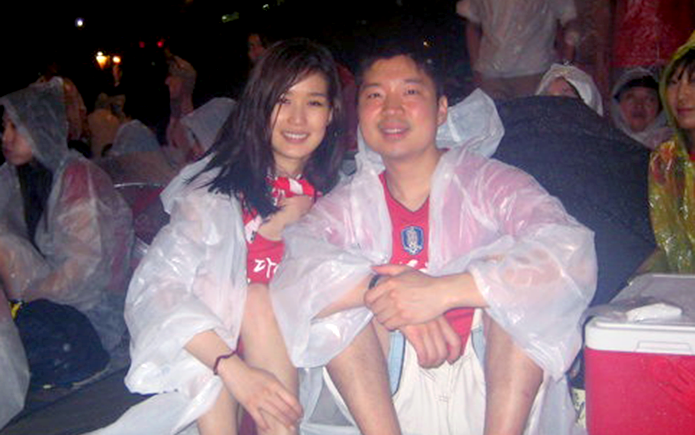 15