Stephanie Lampkin, 31, is building what she hopes will become Silicon Valley's go-to recruiting platform. Her startup, Blendoor, aims to eliminate bias in the early stages of interviewing job candidates by taking an applicant's name and photo out of the equation. When age, gender and race are removed, an applicant's skills, work history and education can shine through. Recruiters at big tech firms like Facebook and Google, as well as Twitter and Airbnb, are a few that are already using the app. Lampkin studied engineering at Stanford, earned her MBA at MIT and was on MIT Technology Review's 35 Innovators Under 35 list, released this week.
What about your job most excites you?
That I can be a part of a revolution in which qualified people will be given more opportunities, and companies and economies will be better because of it.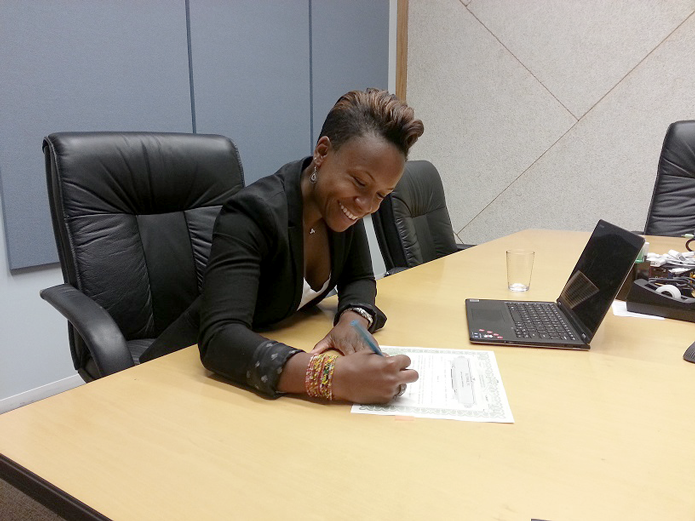 1
How many hours do you sleep?
It varies from day to day. It can be as little as 2.5 hours or as much as 10, but I average 7 hours. I'm also a habitual napper. I take sleep very seriously.
2
What do you eat for breakfast?
Regrettably, I don't eat breakfast regularly, but when I do, my most consistent meal is 2 boiled eggs, steel cut oats and tea. I'm trying to cut out the oats though — I've recently learned how gluten affects your metabolism.
3
If you could pitch to one person, who would it be?
Oprah immediately came to mind. I think she has the opportunity to be the most influential person of our time.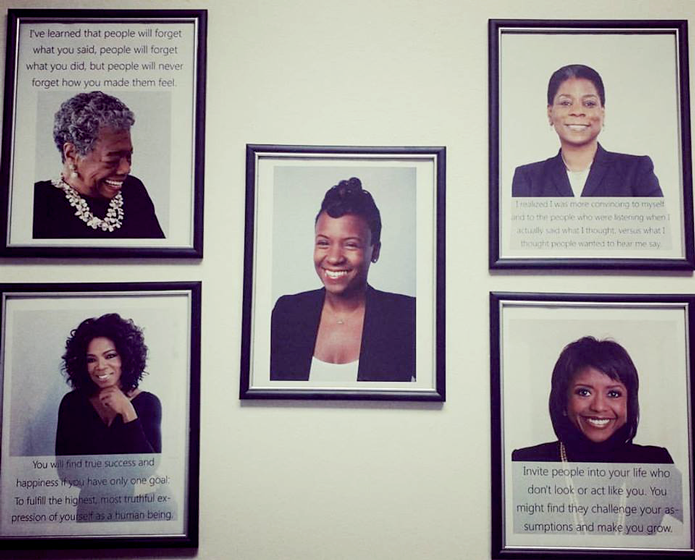 4
What's on your home screen?
Absolutely nothing -- it is completely black like a Steve Jobs turtleneck. I find anything else to be distracting.
5
How often do you exercise?
I exercise an average of about 3 times a week. I hate running; I love Insanity workouts.
6
What app can't you live without?
Google Maps -- I'm extremely directionally challenged.
7
What's your favorite city and why?
Washington, D.C.: First, it's super clean compared to other major cities. Second, it has three major airports, and third, it's diverse in terms of people, culture and scenery. Finally, I find it to have the perfect balance: the charm of the South with the "go-getter" attitude of the north.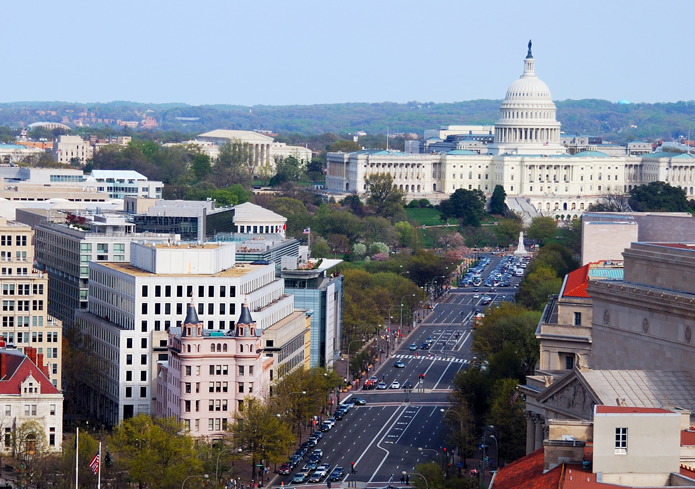 8
What's the most important company we've never heard of?
MC10, which makes flexible electronics that go in your body or on your body, and attach to other devices for medical applications.
9
Are there any social platforms you refuse to participate in?
Snapchat. It's not a refusal to use it so much as I just don't see a strong need for it at this stage in my life, especially now that Instagram has incorporated stories.
10
What are you reading right now?
Matchmakers: The New Economics of Multisided Platforms.
11
Do you think there's a tech bubble? Why or why not?
No, tech will drive everything. It will eliminate a lot of jobs at every level. However, I do think there is a tech investment bubble. The startups that are getting VC money and the valuations boggle my mind.
12
Best piece of advice you've been given?
Be very conscious and deliberate about the people you surround yourself with.
13
What keeps you up at night?
Untapped human capital. I fear that there are many people in this world (including myself) who may never be able to reach their full potential, due to poverty, homophobia, transphobia, sexism, racism, and many other "isms." The kind of potential that finds cures for diseases and other unprecedented breakthroughs.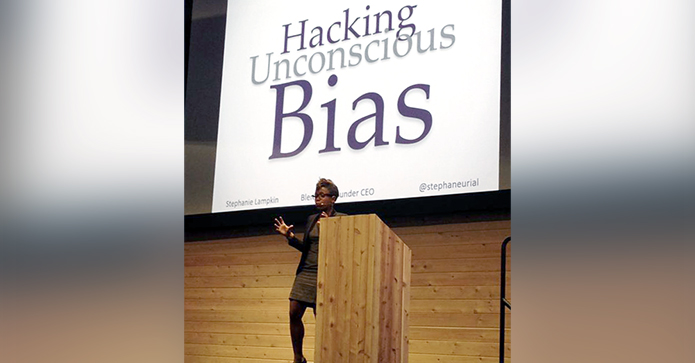 14
If you could tell your 18-year-old self one thing, what would it be?
Probably the same thing that I'd tell my 31-year-old self looking back 13 years from now: The best is yet to come. It's hard to see the forest for the trees, but in the words of Dori (Finding Nemo), "Just keep swimming, just keep swimming".
15