Sukhinder Singh Cassidy launched Joyus -- a video-based shopping site -- in 2011 after nearly 20 years at companies like Google, Amazon and Polyvore. But the 46-year-old entrepreneur has a new passion project on the side: The Boardlist, which aims to get more women on tech boards. In a Medium post announcing the initiative, Singh Cassidy noted that roughly 70% to 75% of private tech companies had no women on their boards.
With a database of more than 1,000 female candidates, The Boardlist matches qualified women with private tech companies. Not only does this boost diversity, but companies with more women on their boards actually see significantly better returns.
What about your job most excites you?
The variety. I can go from the completely scientific (data analytics on video purchasing habits) to completely creative (viewing the first cut of a video from a new expert on Joyus) to the completely impactful (how do we change the ratio of women in the boardroom) on any given day, and it keeps me energized.
1
How many hours do you sleep?
Usually 6-7. I usually go to bed late as I wind down from the day and have my first moment to myself at 10 - 11 p.m.
2
What do you eat for breakfast?
Two eggs sunny side up or a Greek yogurt when I'm in a good rhythm. In a pinch, just two cups of coffee.
3
If you could pitch to one person, who would it be?
Tim Cook, Reed Hastings and Richard Branson on why Joyus and great video shopping entertainment is the next step forward for consumers in online video.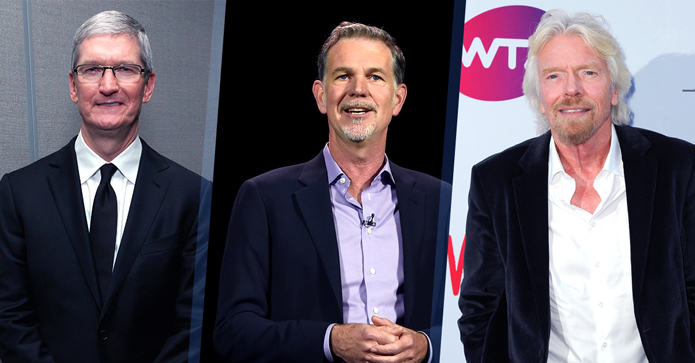 4
What's on your home screen?
My kids and a picture I took of Lake Tahoe -- our favorite place to vacation in summer and winter as a family.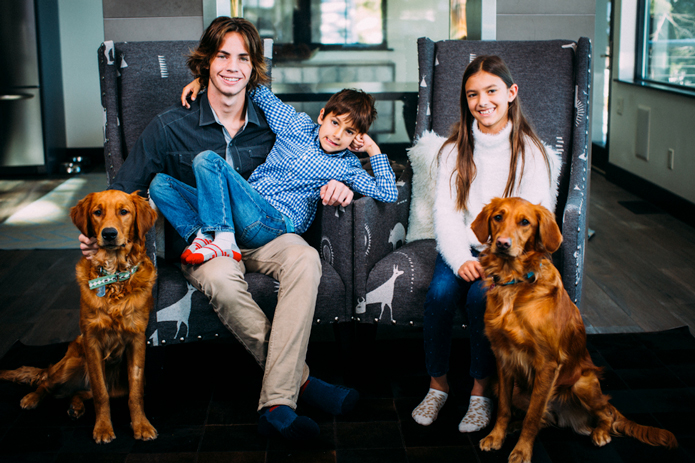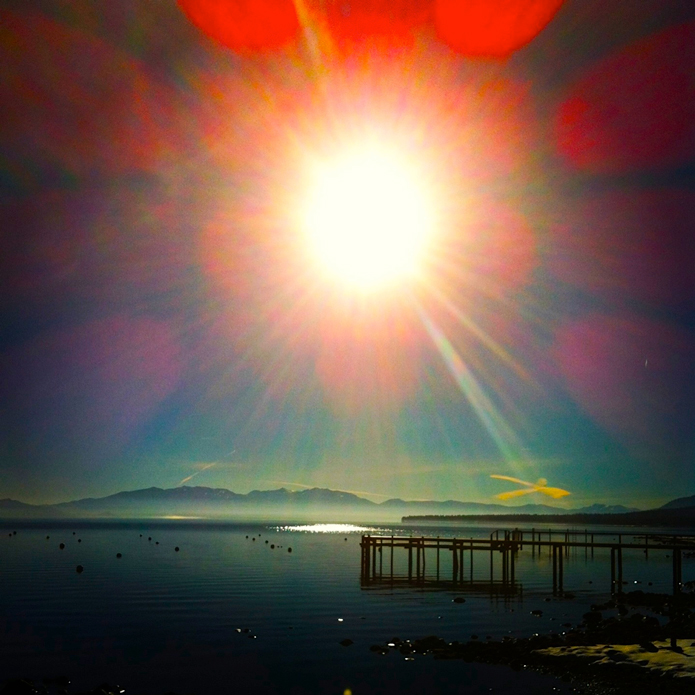 5
How often do you exercise?
2-3 times a week -- tennis on the weekend and strength training at the gym.
6
What app can't you live without?
Besides Joyus (of course) my go-to app is Kindle on my iPhone. While there are newer and more novel apps, the reality is I do all of my reading in little snippets on the phone, anywhere, any chance I get. It's the way I get small doses of reading pleasure.
7
What's your favorite city and why?
Barcelona -- amazing architecture, food, style, people & vibe.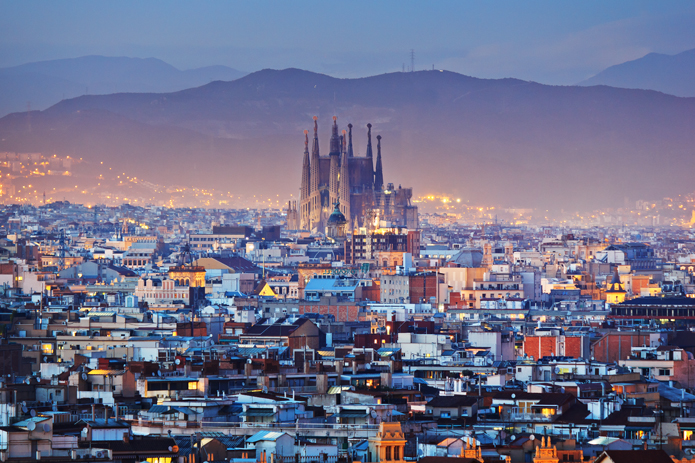 8
What's the most important company we've never heard of?
One company I'm loving right now that most folks outside of Silicon Valley haven't yet heard of is Medium (started by Twitter founder Evan Williams). It's the place where thoughtful, smart and eccentric posts get published. It's become an important self-publishing platform in a very short amount of time.
Medium is where I first started using my voice to influence issues I care about beyond technology, such as diversity in the boardroom. It's been an important platform for me also to frame and share my more substantive views on impactful topics.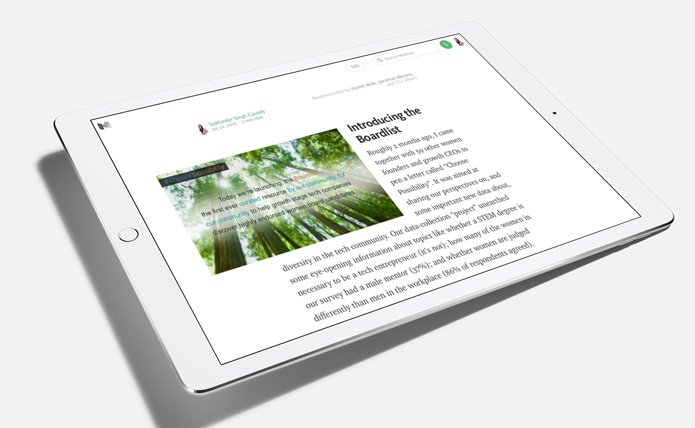 9
Are there any social platforms you refuse to participate in?
I use most of the social platforms, but refuse to document my entire life in tweets. I try and use my public channels for my public voice and keep most of my personal channels personal.
10
What are you reading right now?
I'm relistening to Good to Great on Audible and Conscious Business by Fred Kofman, who I had the pleasure of working with when I was at Google.
11
Do you think there's a tech bubble?
I think there has been a tech bubble in the late-stage private sector, where companies have raised very large amounts of capital at even larger valuations that are hard to reconcile with public market comps.
The current public market volatility we are seeing makes this even more challenging, and so I think correction is already happening as these companies try to IPO. We will see that correction continue to work its way back into pricing of these deals in the private market.
12
Best piece of advice you've been given?
Work harder than anyone else. And at some point when you've done all you can possibly do, let go of the outcome. The latter advice being much harder than the former.
13
What keeps you up at night?
Dreaming of what I need to deliver next week, next month and next year all keep me up at night. As a founder/CEO there is never a night where you don't dream about your "baby" and what it needs to survive and thrive.
14
If you could tell your 18-year-old self one thing, what would it be?
Relax -- it all works out as it's meant to. You're going to end up exactly where you're supposed to be.
15