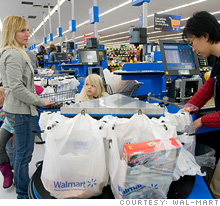 Wal-Mart rules the Fortune 500 for the second year in a row -- beating Exxon Mobil decisively. See the full list of America's largest corporations, including detailed company profiles.
More

Download the ultimate tool to get you inside America's 1,000 biggest companies.
More

Beyond iconic CEO Steve Jobs and acting head Tim Cook, the iPad and iPhone maker's talent bench runs deep.
More