(Fortune Magazine) -- Is it possible that Wendelin Wiedeking radiates energy, optimism, and good cheer even when he sleeps? Awake, he is so buoyantly jovial he practically floats. On this particular day the Porsche CEO is joking about his office on the second floor of the company's headquarters in Zuffenhausen, a suburb of Stuttgart. "Welcome to my spacious office," he says, surveying the modest metal desk and small conference table that crowd the narrow room.
In fact, Wiedeking likes his office. It overlooks the plant where Porsche builds its iconic 911s, and where he made his name. Appointed CEO in 1993 as a 41-year-old wunderkind at a time Porsche was weak - Toyota (Charts) was sniffing around, and output had cratered to 15,000 cars a year - Wiedeking used his production expertise to turn it around. Now Porsche earns more money per car than any other carmaker (as much as $9,000). No wonder Wiedeking, 54, has been mentioned as a candidate for nearly every top automotive job in Germany.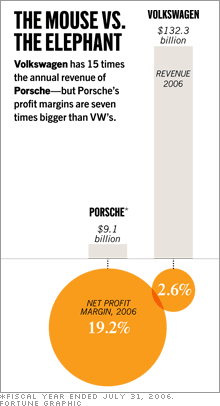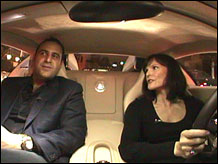 Fortune's Sue Callaway test drives the new Bugatti Veyron with nightlife impresario Sam Nazarian.
Play video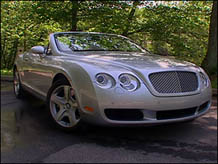 CNNMoney's Abigail Heffernan and Peter Valdes-Dapena review the new Bentley convertible, the Continental GTC.
Play video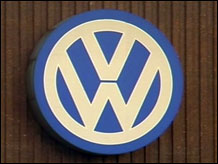 CNN's Diana Magnay looks at why automaker Volkswagen made a leadership change. (November 17)
Play video

But all the talk halted in September 2005, when he used $3.6 billion of Porsche's excess cash to buy 18.6% of Volkswagen. Porsche has since increased its stake to 30.9% (worth $19 billion) and is now VW's leading shareholder.
The difference in scale, style, and profitability between the two companies is breathtaking. VW is the fourth-largest auto manufacturer (after Toyota, GM (Charts, Fortune 500), and Ford (Charts, Fortune 500)). Last year it employed 325,000 workers to make 5.7 million vehicles. Porsche is the 34th-biggest auto company; its 11,384 employees produced 102,602 vehicles in fiscal 2006. Porsche's buying into VW in a big way just didn't look right, and many car guys were dubious. As one analyst put it at the time, "The mouse dances with the elephant."
But in the 22 months since the mouse asked the elephant to the ball, the match looks like one made in heaven. Porsche's stock has climbed almost 200%, and VW's has more than doubled.
Wiedeking, who sits on the VW board, is still restless. He believes VW and its luxury brand, Audi, should be able to rival Toyota (and Lexus) in product development, manufacturing productivity, and financial performance. He wants VW to spend more on research and technology, sharpen its brand focus, and develop more products that are price-competitive overseas. Toward those ends, he has dispatched a ten-man team from Zuffenhausen to burrow into VW's operations and make recommendations.
Given his track record, Wiedeking might be expected to have a free hand in shaping VW's future. He does not. There is a second party to this transaction: Ferdinand Piëch, CEO of VW from 1993 to 2002, current chairman of its supervisory board, and a man with his own convictions about how VW should be run. Oh, and he's the grandson of Ferdinand Porsche, who designed the first Volkswagen Beetle, and the nephew of Ferry Porsche, who founded the sports car company that bears his name. The Porsche and Piëch families control 100% of Porsche's voting stock. That makes Piëch Wiedeking's boss.
In the two years since Porsche took its first bite out of VW, the two men have managed to avoid any public controversy. But given the inherent conflicts in the roles of the two executives at the two companies, continued peace is by no means assured. And there are issues on the table now, such as the timing of the release of Porsche's new SUV, that could strain their alliance. That matters because the degree to which the two men coexist will go a long way toward determining the success of both companies.
On Wiedeking's watch at Porsche, Piëch has been notably restrained - but then, Wiedeking has been making a lot of money. The stake in VW, where Piëch considers himself the expert, complicates things. Just how the two get on is an enigma. One well-placed observer described their relationship this way: "Until now Wiedeking has played the role of the loudest boy in the class. But when the big guy - Piëch - comes in, the loudest boy gets a little quieter. Piëch does not allow someone he employs to be loud around him."
Confluence of interests
For the fiscal year ended last July 31, Porsche made $1.7 billion on sales of $9.1 billion for a margin of 19.2% - the highest in the industry. (BMW, by contrast, achieved margins of 5.9%, and Toyota, 6.9%.) VW's numbers are not as gaudy. Profit margins are a slim 2.6%, but its net income more than doubled to $3.6 billion in 2006, its highest in five years. Propelled by new models like the VW Eos and the Audi Q7, the VW group has gained two percentage points of market share in Western Europe since 2004. Its 20% share places it comfortably ahead of second-place Peugeot (13.3%). Even the U.S., VW's traditional weak spot, looks as if it could break even by 2009. VW has put more emphasis on American operations and broadened the product roster to tailor it to U.S. needs, adding SUVs and expanding the Audi line.
Why is it so important to Porsche that this relationship work? For an answer, look under the hood. Only about 20% of what makes a Porsche a Porsche - largely the engine and transmission - is made by Porsche workers. The rest is outsourced, mainly to VW. The Cayenne SUV, for example, was engineered alongside VW's own SUV, the Touareg. The steel structure for both vehicles is welded together on the same VW assembly line in Slovakia. When the much anticipated Panamera, Porsche's first four-door sports car, arrives in 2009, it will sport a body assembled and painted by VW at a plant in Hanover.
In effect, though Porsche was financially stronger, it needed VW more than VW needed Porsche. Buying a stake protected Porsche's access to VW factories. Besides, Wiedeking grins, "the share price was cheap." There was probably one more reason: the pleasure Wiedeking has in doing the unexpected. He likes to make waves. He turned down a government subsidy worth millions of dollars to build the Panamera in Germany because, he said, it violated his principles. (He built it in Germany anyway.)
Where did Piëch come in? Wiedeking is circumspect. "He was not a driving force," he says. "He was out of the discussions when we worked on the details" because his role as chairman of the VW supervisory board created a conflict of interest.
Piëch, 70, is no more forthcoming. He seldom consents to interviews (and didn't for this story); he also has a history of doing what he wants. While at VW, he detoured into luxury cars by developing the VW Phaeton, a controversial decision that has cost hundreds of millions of dollars. He spent millions more acquiring upscale brands Lamborghini, Bentley, and Bugatti. Although the first two are paying off, Bugatti is deeply in the red, thanks to the costs of developing the high-speed Veyron.
Piëch has not gone on record about the VW deal. Nonetheless, outsiders could not resist seeing it in Freudian terms as the realization of his long-stated dream: "to lead a bigger company than my grandfather," as the Times of London quoted him last March. Bernstein Research analyst Stephen Cheetham wrote in December, "There is little doubt in our mind that Porsche's acquisition of a stake in VW is driven primarily by Piëch wishing to establish effective control of VW," through his family's shareholdings.
Bumpy road?
Whatever Piëch's motives, VW is healthier than it has been in years. His successor as CEO, Bernd Pischetsrieder, managed to cut labor costs and improve productivity, and VW is making headway in China. Its reputation has been marred, however, by a bribery scheme in Germany to secure labor peace. VW's former head of HR was fined $750,000 for his role in providing lavish holidays, secret bonuses, and prostitutes to union leaders. Pischetsrieder was unscathed by the scandal, and in May 2006 the board renewed his contract for another five years.
What happened next is an example of the kinds of hurdles that the Piëch-Wiedeking partnership may face more often down the road. Wiedeking had voted for Pischetsrieder, and VW's results were good. Piëch, however, was known to be unenthusiastic. So it hints at his power that just six months after the vote of confidence, Pischetsrieder was gone, replaced by a longtime Piëch protégé Martin Winterkorn, the head of Audi.
The closest Piëch has come to an explanation is a comment to shareholders in April that he had always wanted Winterkorn as CEO but had decided not to press it in 2002 because they are close friends. "I have to admit it was a mistake to choose Pischetsrieder to run the company," he said. "I discovered too late I had chosen the wrong person, and I corrected that decision with the greatest difficulty."
Wiedeking's usual buoyancy deflates when he talks about the dismissal: "Believe me, there was a reason to do it," he says, but goes no further, citing confidentiality agreements.
L'affaire Pischetsrieder aside, there are plenty of opportunities for trouble given Piëch's position: He is part of a family that controls one company and on the board of another in which the first company has just acquired a big stake. Piëch's family also benefits from a 60-year-old arrangement that gives it an income from the exclusive right to distribute VWs in Austria and Eastern Europe.
Porsche and VW have some overlapping markets, and Piëch, wearing his Porsche shareholder hat, may not appreciate VW tiptoeing into Porsche territory. A case in point: the new Audi R8, which has tested well against the 911. Wearing his VW hat, Piëch is likely to resist any moves to undermine the Phaeton, for which he maintains an undeniable (and fiscally unrequited) affection, or to get rid of Bugatti. Automotive News recently reported that Wiedeking is pushing for an earlier launch of Porsche's Cayenne SUV, something that would clearly hurt the prospects of VW's version.
How does Piëch offer counsel in this case, in which Porsche's prosperity might be at odds with the interests of VW? Those are the kinds of questions Wiedeking would rather avoid. Asked about the VW distributorship arrangement, for example, he grows uncharacteristically agitated: "Why should it be a problem now?" he asks, waving his arms. "It has been done this way for 60 years!"
Piëch has been quietly supportive so far of Wiedeking's efforts to bring Volkswagen up to global standards, in much the same way that he stayed in the background during the transformation of Porsche. "Wiedeking and Piëch are alpha males," says someone who knows them both. "But they are alphas who need each other."
Wiedeking has made his intentions for VW clear - he wants it to aim for maximum return on minimum investment. "VW is a gold mine," he says. "We must keep digging on three shifts." And no, he doesn't want to pull a Carlos Ghosn and run both companies: "I like my job at Porsche."
There is plenty to keep him busy. He is managing four joint projects with VW, two of them controversial among Porsche loyalists. One is the four-door Panamera, an idea tabled a decade ago because of excessive cost. The other is a hybrid Cayenne. Many Porschephiles disdain the hybrid engine because it compromises pure performance. But R&D boss Wolfgang Durheimer is sure the time has come.
Wiedeking may have found the perfect situation: He gets an important role in operating a much bigger company, VW, without leaving his spiritual home at Porsche. As long, that is, as he keeps that other alpha male satisfied.
Research Associate Susan M. Kaufman contributed to this article.

Next: See 2007 FORTUNE Global 500

Europe's top 50

Asia's top 50