19 of 50
Whole Foods Market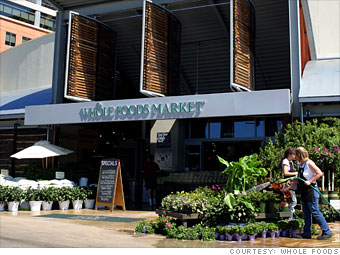 19
Top 50 rank:
19
Rank in Food and Drug Stores:
1
(Previous rank: 1)
Overall score:
7.49
Ticker:
WFM
Why it's admired:
The health-food pioneer continues to rack up record sales, and has plans to nearly triple U.S. its store count. The nation's largest natural foods store, Whole Foods earns high marks from customers (and analysts) for quality that keeps its patrons loyal and willing to spend a little extra dough. The company has plans to lower those notoriously steep prices, as it expands into underserved areas. Its first Detroit location will open in the spring. —AV
Headquarters:
Austin, TX
Website:
www.wholefoodsmarket.com
Nine key attributes of reputation
Industry rank
Use of corporate assets
1
Quality of products/services
1
From the March 18, 2013, issue.