11 of 50
General Electric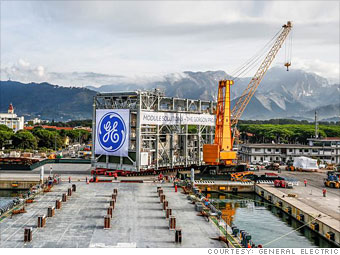 11
Top 50 rank:
11
Rank in Electronics:
1
(Previous rank: 1)
Overall score:
6.90
Ticker:
GE
Why it's admired:
The butt of 30 Rock jokes no more, this many-faceted corporate juggernaut saw an increase in profits across all divisions in the fourth quarter as it continues to pare back its business to its industrial roots. In the past year, GE sold its remaining stake in NBC Universal and trimmed GE Capital, the company's still substantial banking arm that led to trouble in the financial crisis. Meanwhile GE has been snapping up its industrial suppliers in an effort to move manufacturing of energy equipment, airplane engines, and other wares in house. Other areas of focus? Healthcare, power and water. —EF
Headquarters:
Fairfield, CT
Website:
www.ge.com
Nine key attributes of reputation
Industry rank
Use of corporate assets
1
Quality of products/services
1
From the March 18, 2013, issue.