21 of 50
3M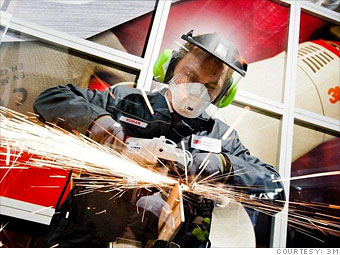 21
Top 50 rank:
21
Rank in Medical Equipment:
1
(Previous rank: )
Overall score:
6.49
Ticker:
MMM
Why it's admired:
3M brought the world sandpaper, masking tape, and DVDs, earning it a spot in the business history books as one of the world's most innovative companies. Its 1948 move to formally institute the 15% rule was one of the most famous corporate decisions of all time. Under the policy, technical employees can take up to 15% of their time to work on pet projects. Meaning they can take paid time to do things like, say, invent Post-it Notes. Google is among many companies to copy the policy. An idea-generating machine, 3M aims to have 30% of its some $30 billion annual revenue come from products introduced in the last five years. It hasn't always met that goal -- in 2005 the number was only 21% -- but the share is now above 30% and poised to grow, analysts say. —AV
Headquarters:
St. Paul, MN
Website:
www.3m.com
Nine key attributes of reputation
Industry rank
Use of corporate assets
4
Quality of products/services
2
From the March 18, 2013, issue.