16 of 50
Nordstrom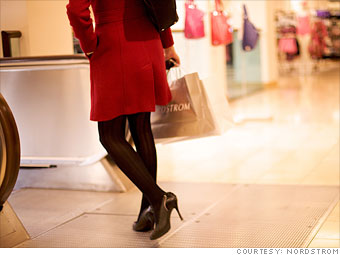 16
Top 50 rank:
16
Rank in General Merchandisers:
1
(Previous rank: 2)
Overall score:
7.28
Ticker:
JWN
Why it's admired:
Nordstrom announced plans in June to open its first full-line retail store in Manhattan, an announcement that drew much fanfare (including a statement from Mayor Michael Bloomberg). Only, the store won't open until 2018. The buzz surrounding an opening five years away simply demonstrates the reputation that Nordstrom has generated among shopaholics across the country. The Seattle-based retailer has 117 full-line stores across the 31 states, but it's Nordstrom Rack, the company's clearance store, that has really taken off. Nordstrom Rack stores already outnumber full-line stores, and the company plans to add 16 more locations in 2013. By 2016, Nordstrom expects to have 230 Rack retail locations in operation.
Outside of retail, the Nordstrom family has made good with its hometown customers in recent weeks. Members of the company's founding family are tied to an ownership group looking to bring an NBA-franchise back to the city of Seattle. (The Seattle Supersonics left for Oklahoma City in 2008). —EF
Headquarters:
Seattle, WA
Website:
www.nordstrom.com
Nine key attributes of reputation
Industry rank
Use of corporate assets
3
Quality of products/services
1
From the March 18, 2013, issue.