15 of 50
Procter & Gamble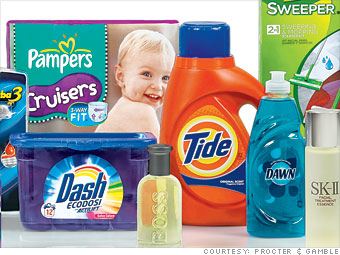 15
Top 50 rank:
15
Rank in Soaps and Cosmetics:
2
(Previous rank: 1)
Overall score:
7.37
Ticker:
PG
Why it's admired:
The world's largest consumer goods company is 175 years old, and famous for iconic names like Tide, Pampers and Crest. In its formidable stable of products, 25 brands rake in more than $1 billion annually. In recent years, though, P&G's
ambitious growth plans
have hit a roadblock: its market share ebbed in more than half of its major categories in 2012; it has struggled in many emerging markets; and the lackluster economy has weighed on sales of its premium-priced products. Still, P&G's January quarterly report dramatically exceeded analyst's expectations (core earnings rose 12%), and the company's CEO has vowed to refocus future efforts at innovation.
—AV
Headquarters:
Cincinnati, OH
Website:
www.pg.com
Nine key attributes of reputation
Industry rank
Use of corporate assets
3
Quality of products/services
1
From the March 18, 2013, issue.