20 of 50
Caterpillar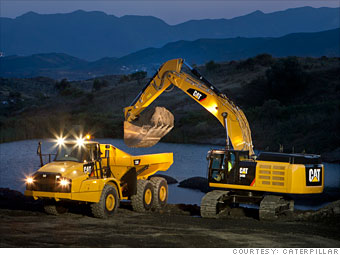 20
Top 50 rank:
20
Rank in Industrial and Farm Equipment:
1
(Previous rank: 1)
Overall score:
7.87
Ticker:
CAT
Why it's admired:
Caterpillar has been on a tear. Between 2002 and 2008 Cat enjoyed revenue growth of 17% percent annually. After the crisis, while the rest of the world was reeling, Caterpillar came roaring back to be the best performing stock in the Dow Jones Industrial average in 2010. But despite its $65.9 billion in revenues in 2012 (a company record), the second half of last year wasn't great for the manufacturer, a faltering its CEO credited to an uncertain election and the "fiscal cliff." For 2013, it's projecting the economy will rebound and it's bullish on infrastructure projects in emerging markets. Working in its favor are huge economies of scale: Cat has 30% market share in global construction machinery, several percentage points higher than its next largest competitor. —AV
Headquarters:
Peoria, IL
Website:
www.caterpillar.com
Nine key attributes of reputation
Industry rank
Use of corporate assets
1
Quality of products/services
1
From the March 18, 2013, issue.