6 of 50
Coca-Cola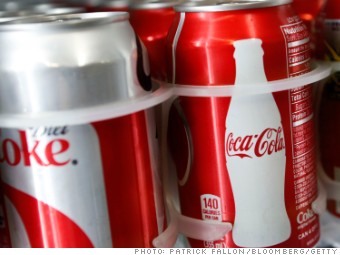 6
Top 50 rank:
6
Rank in Beverages:
1
(Previous rank: 2)
Overall score:
7.40
Ticker:
KO
Why it's admired:
Americans are still waging an all-out war on obesity and in turn sugary drinks, but Coca-Cola is still strong thanks to the fortitude of its brand, efforts overseas and creative partnerships at home. The world's largest beverage company plans to invest more than $4 billion in China from 2015 to 2017 and may sweeten the deal by offering healthier drinks in the region like juice and almond milk. The soda giant is also planning to ditch some of its bottles and cans to make way for a home soda machine. The company recently signed a 10-year deal with Green Mountain to sell its beverages through the popular single-serve system Keurig. -- Caroline Fairchild
Headquarters:
Atlanta, GA
Website:
www.thecoca-colacompany.com
Nine key attributes of reputation
Industry rank
Use of corporate assets
1
Quality of products/services
1
From the March 17, 2014, issue.