5 of 50
Starbucks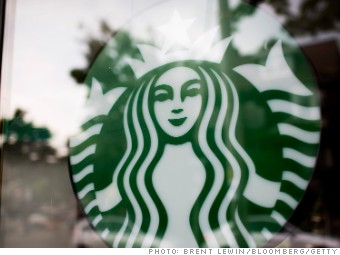 5
Top 50 rank:
5
Rank in Food Services:
1
(Previous rank: 1)
Overall score:
7.85
Ticker:
SBUX
Why it's admired:
Once a single coffee shop in Seattle, Starbucks is now ubiquitous, and the world's leading place to grab a cup of joe. Thanks in part to those strong global sales and the success of seasonal drinks like the much buzzed-about pumpkin spice latte, Starbucks had another record year in FY2013. The company is also branching out into tea bars and cold-pressed juice joints, and continues to work on improving the quality of its food (maligned even by CEO Howard Schultz) and the digital sophistication of its operations. --E.F.
Headquarters:
Seattle, WA
Website:
www.starbucks.com
Nine key attributes of reputation
Industry rank
Use of corporate assets
1
Quality of products/services
1
From the March 17, 2014, issue.