8 of 50
FedEx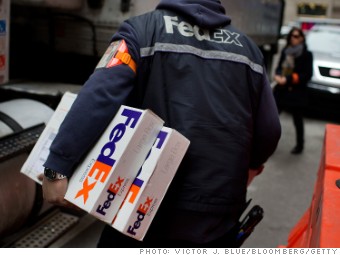 8
Top 50 rank:
8
Rank in Delivery:
1
(Previous rank: 2)
Overall score:
6.88
Ticker:
FDX
Why it's admired:
In a digital age increasingly run by e-commerce and one-click shopping, delivering packages on time is not easy. FedEx, founded in 1971, has responded to the challenge. The delivery company reported in December that net income was up 14% from last year to $500 million, largely due to a bump up in express shipping. Companies like Amazon are creating more distribution centers closer to their customers. FedEx is responding by ramping up ground transportation efforts so it can deliver packages more quickly. Overall, as the economy goes, so often does FedEx. The company is enjoying an uptick in people shopping and shipping again. --C.F.
Headquarters:
Memphis, TN
Website:
www.fedex.com
Nine key attributes of reputation
Industry rank
Use of corporate assets
2
Quality of products/services
1
From the March 17, 2014, issue.