9 of 50
Southwest Airlines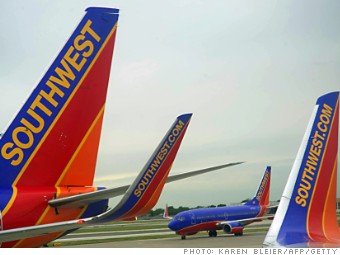 9
Top 50 rank:
9
Rank in Airlines:
7
(Previous rank: 5)
Overall score:
5.07
Ticker:
LUV
Why it's admired:
During a time when the "friendly skies" aren't so friendly anymore, Southwest has won favor with customers for perks -- like a free checked bag -- that have disappeared from most airlines. The company has experienced 40 consecutive years of profitability, and net incomes hit $805 million in 2013. The American travel favorite is now looking to take its service internationally. Southwest will begin sending passengers to Aruba, the Bahamas and Jamaica in July 2014.  --C.F.
Headquarters:
Dallas, TX
Website:
www.southwest.com
Nine key attributes of reputation
Industry rank
Use of corporate assets
5
Quality of products/services
10
Global competitiveness
11
From the March 17, 2014, issue.