16 of 50
IBM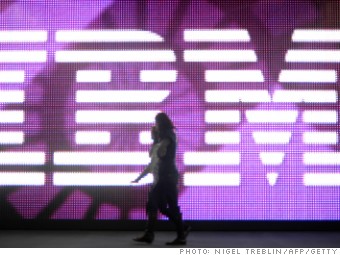 16
Top 50 rank:
16
Rank in Information Technology Services:
2
(Previous rank: 1)
Overall score:
7.24
Ticker:
IBM
Why it's admired:
In February the technology services company announced a $1 billion restructuring to meet profit goals that reports say has resulted in some employee reductions, but IBM continues to invest in areas alluring to customers, like the cloud. In 2013 it paid $2 billion for Softlayer, a cloud company with 13 data centers. This year it promised a $1.2 billion investment to expand its global cloud footprint with the goal of reaching 40 centers in 13 countries by the end of 2014. -- Claire Zillman
Headquarters:
Armonk, NY
Website:
www.ibm.com
Nine key attributes of reputation
Industry rank
Use of corporate assets
3
Quality of products/services
2
From the March 17, 2014, issue.