17 of 50
Nordstrom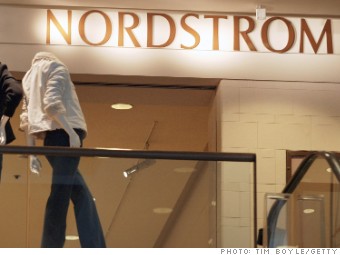 17
Top 50 rank:
17
Rank in General Merchandisers:
1
(Previous rank: 1)
Overall score:
7.00
Ticker:
JWN
Why it's admired:
In the past few years, Nordstrom has made overtures to the younger, thriftier shopper by partnering with British fast-fashion brand Topshop and by offering a wider mix of high to low merchandise. It continues to grow by opening more Nordstrom Rack outlet stores, which are less risky to launch than the larger flagship stores. This year the company will venture into Canada for the first time with plans to open six stores by the end of 2016. --C.Z.
Headquarters:
Seattle, WA
Website:
www.nordstrom.com
Nine key attributes of reputation
Industry rank
Use of corporate assets
1
Quality of products/services
1
From the March 17, 2014, issue.