24 of 50
Microsoft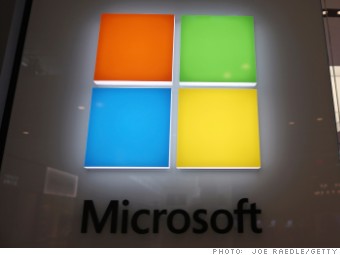 24
Top 50 rank:
24
Rank in Computer Software:
4
(Previous rank: 6)
Overall score:
6.27
Ticker:
MSFT
Why it's admired:
The question of who would inherit Microsoft's CEO mantle gnawed at the tech giant for a good deal of 2013, but, ultimately, new chief Satya Nadella arrived on the heels of rosy earnings and strong sales of Xbox, tablets, and commercial cloud services. Now it's up to the 22-year Microsoft veteran to chart a new course for the company through the cloud, mobile, and devices – while predecessors Bill Gates and Steve Ballmer continue to look on from their board seats.  --C.D. 
Headquarters:
Redmond, WA
Website:
www.microsoft.com
Nine key attributes of reputation
Industry rank
Use of corporate assets
6
Quality of products/services
7
From the March 17, 2014, issue.