18 of 50
Singapore Airlines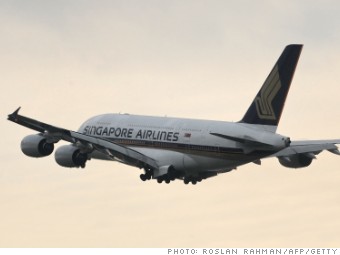 18
Top 50 rank:
18
Rank in Airlines:
2
(Previous rank: 2)
Overall score:
6.36
Ticker:
SINGY
Why it's admired:
With its roster of separately branded travel networks – Silk Air for regional flights, Tiger for low-cost trips, and Scoot for long-haul travel – Singapore Airlines has cashed in on the expansion of Asia's urbanization and its growing middle class that wishes to travel beyond the continent's major metropolitan hubs. In February its shares posted their biggest daily gain in two-and-a-half years and it's reportedly in talks to purchase 40 wide-body jets. --C.Z.
Headquarters:
Singapore
Website:
www.singaporeair.com
Nine key attributes of reputation
Industry rank
Use of corporate assets
2
Quality of products/services
1
From the March 17, 2014, issue.