4 of 50
Berkshire Hathaway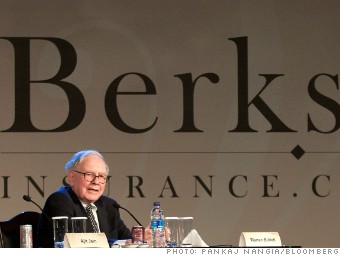 4
Top 50 rank:
4
Rank in Insurance: Property and Casualty:
1
(Previous rank: 1)
Overall score:
7.11
Ticker:
BRKA
Why it's admired:
With Warren Buffett, the legendary value investor and "Oracle of Omaha" at its helm, Berkshire Hathaway is considered one of the market's surest bets. The investment firm, which has holdings in scores of iconic American companies from Benjamin Moore to Coca-Cola to See's Candies, saw its stock climb 26% in 2013. --E.F.
Headquarters:
Omaha, NE
Website:
www.berkshirehathaway.com
Nine key attributes of reputation
Industry rank
Use of corporate assets
1
Quality of products/services
1
From the March 17, 2014, issue.