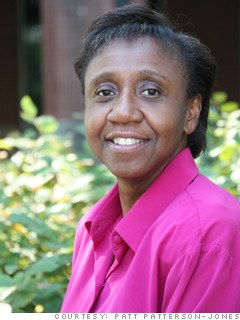 Jones says DBAs are needed "no matter what industry you're in."
Top 100 rank: 7
Sector: Information Technology
What they do: Organize and manage data, update software, and troubleshoot when problems arise.
What's to like: As businesses accumulate more and more data, DBAs are in demand everywhere. "If you are concerned about having a job that will be around for a while, database administration is the way to go," says Patt Patterson Jones, 52, a DBA for 17 years, including six years with Baltimore fund manager T. Rowe Price. This job gives you the satisfaction of solving problems and seeing how your work benefits your firm.
What's not to like: Be prepared for middle-of-the-night tech meltdowns to set off your pager. The technology also changes rapidly. DBAs typically need to master new programs every six to nine months. And as with many tech jobs, outsourcing is a risk. But Boon Lim, 37, a senior database administrator with MGM Studios in Los Angeles, notes that high turnover at outsourcing firms can make that option unattractive to employers.
Requirements: Many DBAs start out elsewhere in IT, usually as developers or programmers. Database certification isn't mandatory -- classes alone may be enough -- but if you're starting out, the credential can help you land a job. Lim recommends certifying in SQL Server, Oracle, or DB2 database management systems.