From a small-town pharmacist to a commercial pilot, it's not just gunmakers that are funding the National Rifle Association's political battles.
The organization's overall revenue, which includes membership dues, program fees and other contributions, has boomed in recent years – rising to nearly $350 million in 2013. The majority of this money funds NRA initiatives like member newsletters, sporting events and gun safety education and training programs.
These help the NRA recruit new members and spread its pro-gun message. But to influence laws and keep its chosen leaders in power, it has a separate pool of money to use.
A CNNMoney analysis of federal campaign finance records shows that much of this money comes from everyday Americans. And these contributions, which the NRA uses to keep pro-gun lawmakers in office, are on the rise.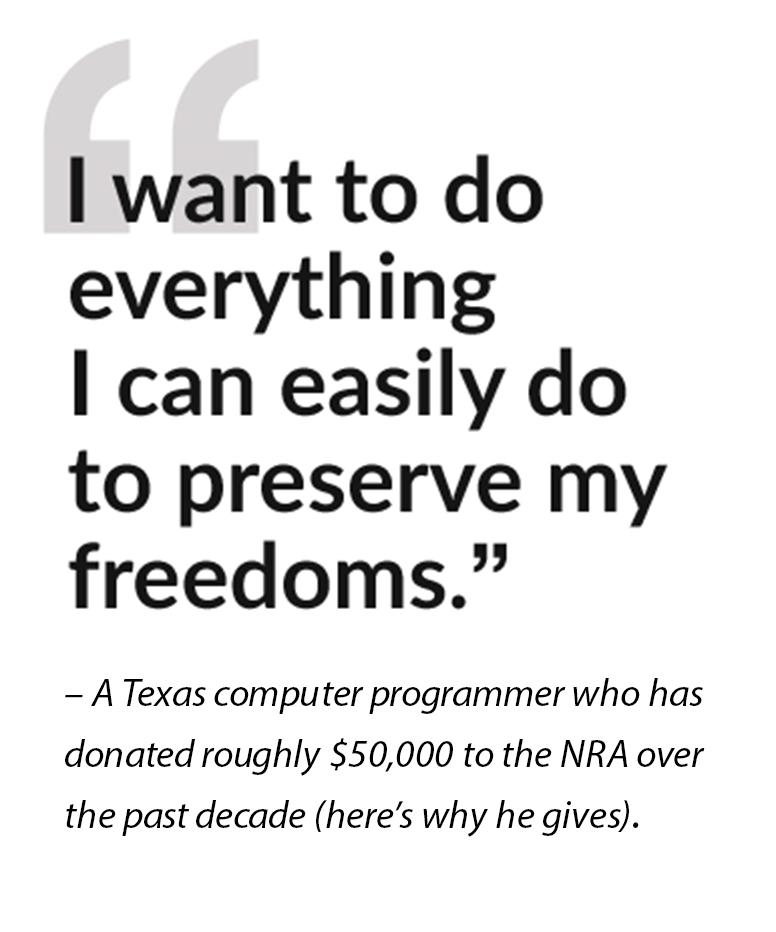 Some political funding comes from big corporations, many within the gun industry, which donate millions to the NRA. But companies are barred from donating to the NRA's political action committee, which the agency uses to fill campaign coffers, run ads and send out mailers for and against candidates.
That's where individual donations come in.
Since 2005, the NRA Political Victory Fund has received nearly $85 million in contributions from individual donors. After the 2012 Sandy Hook shooting, donations to this political action committee surged as gun owners worried that their rights to buy and own guns were at risk.