14 of 15
Microsoft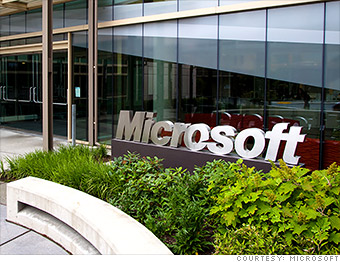 14
% of MBAs who want to work there
: 7.39%
Headquarters
: Redmond, WA
What makes it great: Users may be frustrated with the bold changes in Windows 8, but MBAs seem to like the transformation happening at Microsoft, which is remaking itself into a devices and services company.
The software giant, which jumps three places on this year's list, is a place where B-school grads can tailor-make their careers, says MBA recruiter Erwin Chan. "There is no set career path at Microsoft," says Chan, who himself started out in marketing at the tech giant. "We encourage our MBAs to move around."
What they're looking for: You don't have to be a coding whiz, but you should be passionate about technology, says Chan. Candidates who stand out have a clear direction and "really know what they want to do," he adds.
Demand for MBAs is high across the company, particularly for international jobs. And in Microsoft's sales, marketing and services group, hiring is at an "unprecedented level," says Chan. The tech giant has an on-campus presence at the top 20 U.S. business schools and seeks out talent far beyond that through online recruiting efforts.

Get the complete lineup of ideal MBA employers, in an exclusive CNNMoney.com list.
Search All Jobs from Across the Web
Think of it as a popularity contest for companies: Every year research firm Universum USA ranks the most desirable employers in the world, based on where MBA candidates say they'd most like to work.
More