3 of 15
Apple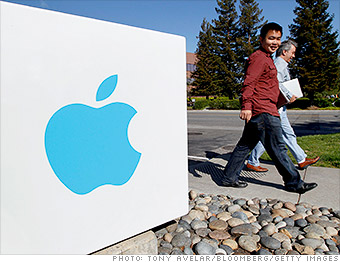 3
% of MBAs who want to work there
: 14.82%
Headquarters
: Cupertino, CA
What makes it great: CEO Tim Cook has kept sales and profits marching upwards, despite missteps like the Apple Maps fiasco.
Apple's design, marketing and innovation prowess make it one of the most desirable places to work for anyone who wants to shape the future of tech. "Whatever your job is here, you'll be part of something big," the company says on its careers site.
Apple says it's seeking people who are driven to push the boundaries, another reason why it appeals to business school grads. "One of the top career goals for MBAs is to be competitively and intellectually challenged," says Melissa Murray Bailey, President-Americas at Universum, which conducted the survey.
What they're looking for: Original thinkers who are driven to push the boundaries are the backbone of Apple's success. The company describes its employees as perfectionists and inventors who are "forever tinkering with products and processes, always on the lookout for better."
MBAs work on strategic business initiatives across a number of divisions, including finance, real estate development, marketing, merchandising, operations, engineering, design and software.
Hiring has been on the upswing – Apple's non-retail workforce grew 25% in its last fiscal year.

Get the complete lineup of ideal MBA employers, in an exclusive CNNMoney.com list.
Search All Jobs from Across the Web
Think of it as a popularity contest for companies: Every year research firm Universum USA ranks the most desirable employers in the world, based on where MBA candidates say they'd most like to work.
More