8 of 15
Walt Disney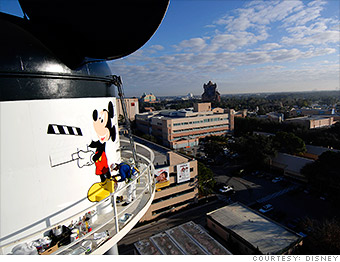 8
% of MBAs who want to work there
: 10.54%
Headquarters
: Burbank, CA
What makes it great: The Force is strong with Disney, which bought the Star Wars franchise for $4 billion last October. The acquisition is the latest in a series of strategic deals that have added popular characters like Iron Man and Buzz Lightyear to the Disney empire.
With a diverse business portfolio that spans films, television, theme parks, digital media and consumer products, the Magic Kingdom is finding new ways to leverage its growing trove of content across multiple platforms. MBA students appear excited by the moves –– Disney climbs four places in the rankings this year.
What they're looking for: "Individuals who are not only savvy in their functional area, but can combine it with a passion for the entertainment business make strong impressions during the interview process," a company spokesperson says.
Thanks to the Mouse House's growth, there are more opportunities for tech and international business specialists. MBA grads can also find jobs in corporate strategy, distribution, consumer products, corporate brand marketing and other areas.

Get the complete lineup of ideal MBA employers, in an exclusive CNNMoney.com list.
Search All Jobs from Across the Web
Think of it as a popularity contest for companies: Every year research firm Universum USA ranks the most desirable employers in the world, based on where MBA candidates say they'd most like to work.
More