Like this job? Now Like CNNMoney on Facebook for career tips, plus the latest business news and features on Personal Finance, the Economy, Markets, Technology, and more.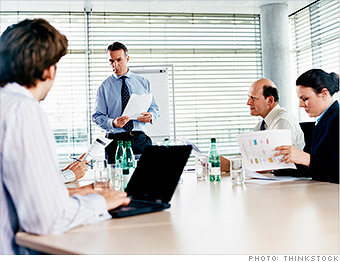 Median pay: $104,000
Top pay: $161,000
10-year job growth: 21.9%
Total jobs*: 718,800

What they do all day?
These consultants are business experts trained in enterprise resource planning (ERP) systems, which access and organize data so it can be used for business purposes (think management, finance and manufacturing). They recommend the right programs for companies on a contract basis in order to optimize business procedures and data management.
--J.A.
Quality of life ratings
:
| | | | |
| --- | --- | --- | --- |
| Personal satisfaction | Low stress | Benefit to society | Flexibility |
| B | C | C | B |