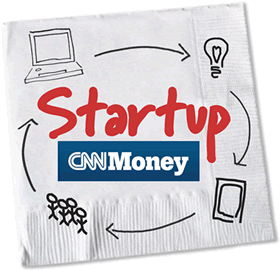 Calling all Entrepreneurs, Venture Capitalists, Idea makers: What's Your Pitch for CNNMoney?
Do you have a great idea about how CNNMoney could enhance its brand through your product?
The startups with the best pitch could win the opportunity to present their pitch in person at the CNNMoney Startup Pitch Event: "Always Be Closing". Pitches should target mobile/connected devices. Your product can leverage all or none of CNNMoney's content, but your product should be feasible, creative, and innovative and it should enhance the CNNMoney brand.
Finalists will be chosen to present their idea in front of a panel of Venture Capitalists and representatives from CNNMoney at an invitation only event on September 22nd, 2011 at the TIME-LIFE building.
Please fill out the form below to enter:
Submissions must be received by September 16, 2011. Finalists will be notified on or around September 19, 2011
For questions regarding submissions and the event, please email
StartupCNNMoney@turner.com
Official Rules
*Required