Jerry Jao moved from Taiwan to the U.S. by himself at age 14. He found a legal guardian in Los Angeles by looking through classified ads. He learned English (thanks to a lot of hours of Dawson's Creek) and was named valedictorian of his high school. Today, he's 32 and spends his time running his third company, Retention Science. The Santa Monica-based startup is a SaaS platform that helps online retailers -- including Target, Dollar Shave Club and The Honest Company -- better understand and engage customers.
What about your job most excites you?
I'm privileged to work with some of the most passionate and smartest people I know. I learn from them every day and get to work on very difficult challenges/business problems to help revolutionize an industry. I find this opportunity incredibly motivating and exciting.
1
How many hours do you sleep?
~5 hours/night during the week, and I try to catch up on sleep over the weekend! (10+ hours, plus naps)
2
What do you eat for breakfast?
I unfortunately skip breakfast most days. I know, I know ... it's the most important meal of the day! When I do eat, I love yogurt parfait, oatmeal, or a smoothie -- something simple. I don't drink coffee in the a.m. because my normal is considered "hyper." If I drink coffee in the morning, you'll hear my team telling me to calm down!
3
If you could pitch to one person, who would it be?
Jeff Bezos. I think he is such a visionary in how he defined the future of commerce, both from the technology and logistics sides of things. Pitching Jeff Bezos and getting questions about my business from him would be an invaluable experience.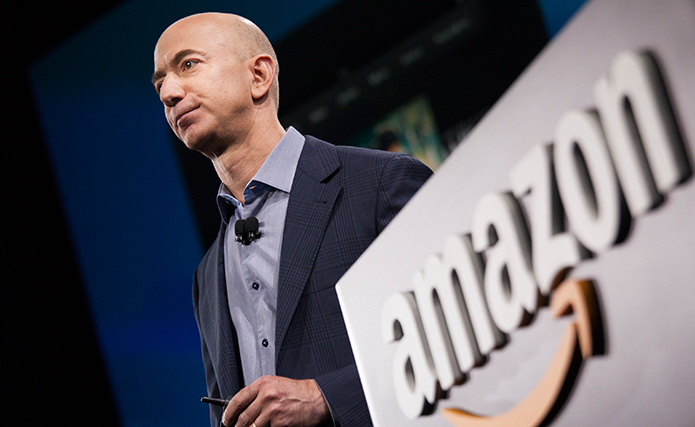 4
What's on your home screen?
My awesome designer friend, Wilfredo, who is incredibly talented, made a graphic for our hackathon earlier this year. I loved it. The original said "Always be hacking," and then he made one for me that says "Always be hustling." It's a great reminder for me that hard work is the only path to success.

5
How often do you exercise?
Once a week if I'm lucky ... that was my New Year's resolution this year, I guess it's my resolution for 2016 now! :)
6
What app can't you live without?
iCalendar, with phone numbers or addresses filled in. I'm in back-to-back meetings almost every other day, and when I'm on the road, I can't live without my calendar.
7
What's your favorite city and why?
Barcelona. Because it's Barcelona!!!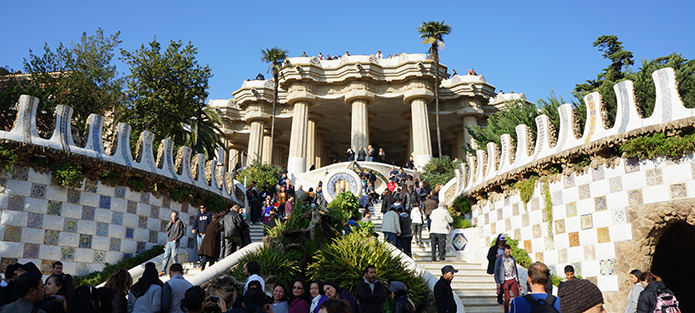 8
What's the most important company we've never heard of?
Holomic. It is based on technologies produced in the lab of Aydogan Ozcan, a professor at UCLA. They turn smart phones into rapid diagnostic tools for healthcare, and it will revolutionize the way doctors see patients.
9
Are there any social platforms you refuse to participate in?
None. But I feel like I just missed the Snapchat age, and I don't get the appeal of disappearing photos ... I think "Stories" is cool, though.
10
What are you reading right now?
The Power of Simplicity by Jack Trout. 
11
Do you think there's a tech bubble?
I feel there is, and some people who are much wiser than I am suggest that we are due for a market correction. Then again, I have my head down while I build my company, so I might not be the most appropriate person to comment on this!
12
Best piece of advice you've been given?
Do what you love, love what you do.
13
What keeps you up at night?
My team's happiness.
14
If you could tell your 18-year-old self one thing, what would it be?
Be fearless and always go with what your gut tells you. Even if you are wrong, it's OK to make mistakes; just don't make the same one twice.
15