13 of 15
IDEO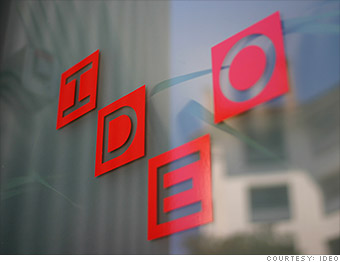 13
% of MBAs who want to work there
: 7.45%
Headquarters
: Palo Alto, CA
What makes it great: IDEO is a global leader in product design, thanks to a maker culture that fosters creativity and collaboration. Recent projects include designing the perfect can for Samuel Adams and crafting a super-lightweight shoe for running brand Brooks.
A sense of play is apparent everywhere at the design consultancy, which organizes make-a-thons, storytelling nights and hands-on learning workshops for employees.
What they're looking for: "For business design we look for people with an entrepreneurial bent who love using numbers to move the creative process along," says Duane Bray, a partner who heads the firm's Global Digital Business. Candidates also need to be "fearless when it comes to building things from scratch," Bray says.
Experience in healthcare and digital is particularly in demand right now, as are hybrid skills (e.g., MBA degree and interaction design experience).
IDEO currently has 26 graduate interns, although the number varies year to year. Competition for one of the coveted slots is stiff. One way candidates can demonstrate their ability to collaborate: participating in OpenIDEO, an online idea-generation platform the firm launched for tackling global challenges.

Get the complete lineup of ideal MBA employers, in an exclusive CNNMoney.com list.
Search All Jobs from Across the Web
Think of it as a popularity contest for companies: Every year research firm Universum USA ranks the most desirable employers in the world, based on where MBA candidates say they'd most like to work.
More