Stocks end mixed on lackluster economic reports
U.S. stocks drifted lower but rebounded in later trading Thursday to end at nearly breakeven.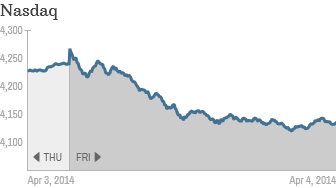 It's "new CEO, same old problems" for BlackBerry maker Research In Motion.
The Treasury Department auctioned off preferred shares in six smaller banks this week as it unwinds positions it acquired during the height of the financial crisis.
Contact lenses, diamonds and boiled eggs are things that are better hard than soft. But economic landings in China? That's a different story.
Shares of Sears Holdings turned lower Thursday, following news that the retailer is considering selling Lands' End.
Best Buy's stock took a dive on Thursday after the retailer reported quarterly results that included plans to close 50 big- box stores in the U.S. by 2013.