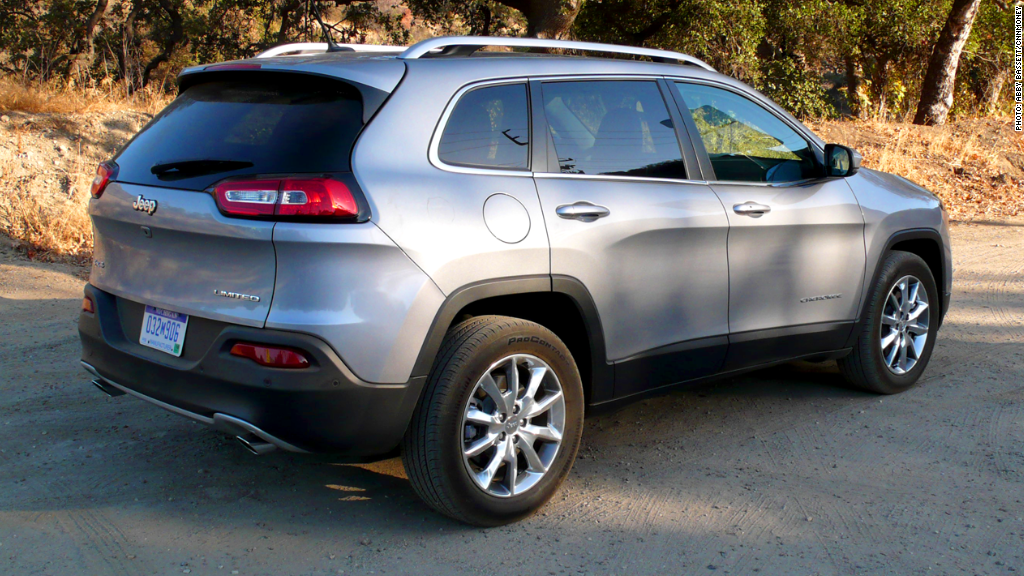 By the way, in case you're confused, this is not the Grand Cherokee. The Grand Cherokee is a mid-sized SUV. The new Cherokee is a small SUV, about this size of a Ford Escape, Honda CR-V or Toyota Rav4.
It replaces the awful Jeep Liberty. That vehicle had only two redeeming features. The first was an available cloth sunroof that opened nearly all the way from the windshield to the rear hatch. The second was that it, just barely, avoided being a Dodge Nitro.
Of course, the Cherokee is easily better than that. Put up against other SUVs in its class, it feels better than either the Toyota or the Honda on the road and it has more comfortable back seat space than the Ford. And, of course, you wouldn't think of taking any of those too far off a paved road.
First published September 30, 2013: 7:35 AM ET