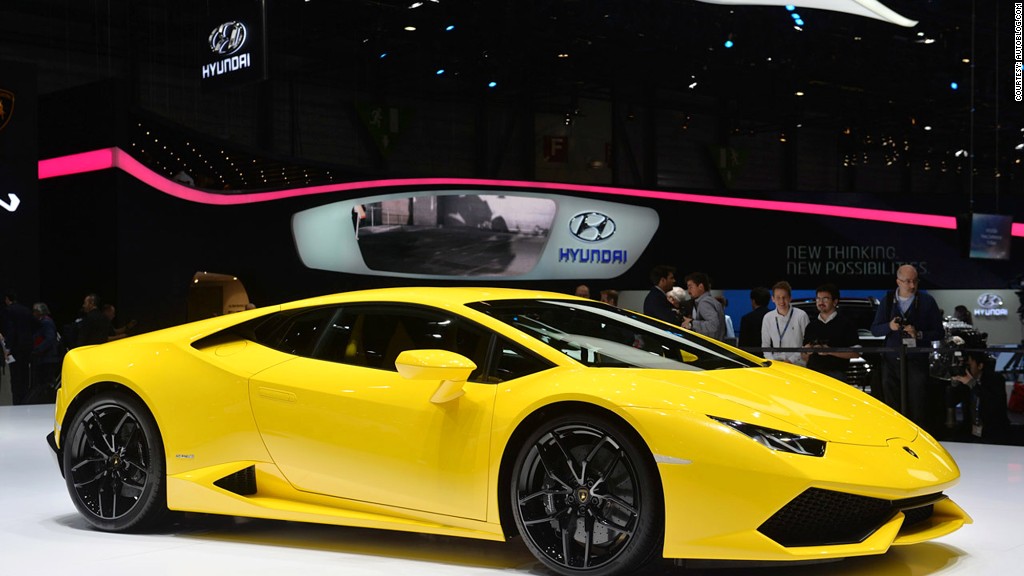 This is Lamborghini's new "entry level" model, replacing the very successful Gallardo, which is the best-selling Lamborghini ever produced -- by a long shot.
Video - Lamborghini's sizzling new Huracán
With a top speed of 202 miles per hour, the Huracán can go from a stop to 60 miles per hour in about three seconds. It's powered by a 610-horsepower 5.2-liter V10 that sends power to all four wheels through a seven-speed transmission.
First published March 5, 2014: 3:25 PM ET