1967 Ferrari 275 GTB/4 NART Spyder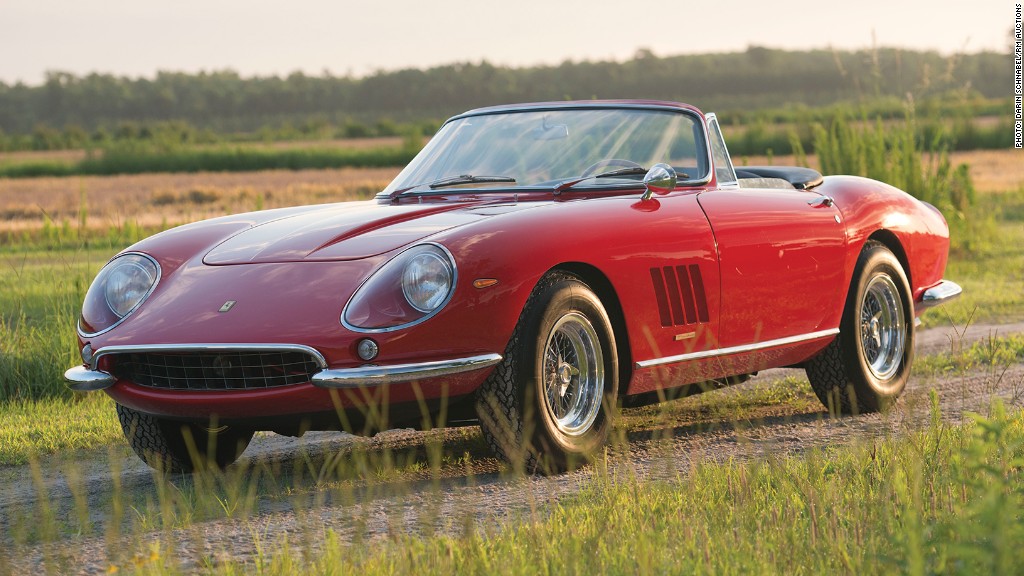 Sold for

: $27.5 million

Sold by

: RM Auctions

When and where

: August, 2013 in Monterey, Calif.
This 300-horsepower V12 Ferrari sold for the highest price ever paid for a Ferrari at auction. That's saying a lot, since Ferraris are very valuable cars. It's the second-highest amount ever paid for any publicly auctioned car, period.
This Ferrari had been kept in the same family since it was new and all of the proceeds from the sale went to charity. Ordinarily, bidders pay more for car when the money is going to charity but, in this case, the car was already worth so much, experts said, that the charity connection couldn't have driven the price any higher.
First published June 23, 2014: 7:21 AM ET
Partner Offers
Paid Partner