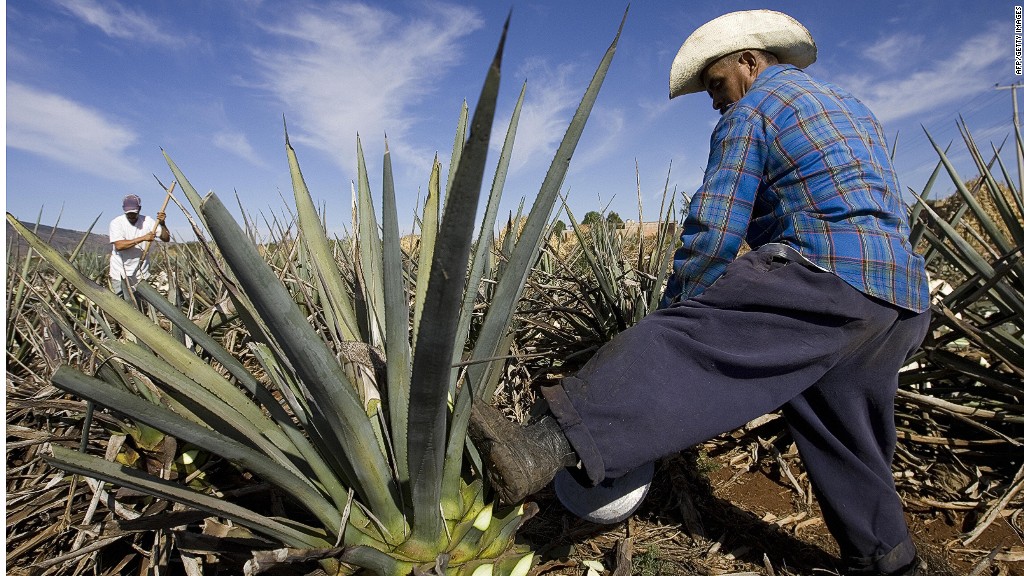 Mezcal is tequila's lesser known, but rapidly advancing cousin. The pair are both sourced from the agave plant but offer very different flavors. Mezcal accounts for a fraction of the tequila market, however its artisanal nature means the liquor is perfectly placed to exploit the growing interest in niche drinks.
Mezcal is sipped straight from a small glass alongside a beer or water - a far cry from a tequila slammer. Upscale restaurants in New York are matching mezcal with Mexican cuisine, while dedicated mezcal bars -- known as mezcaleria -- are thriving in Berlin, Vancouver and Los Angeles.
Mexico eyes China as the new tequila market
Quiquiriqui owner Melanie Symonds runs pop-up mezcal bars in London, and is opening a permanent mezcaleria in the city later this year. She says the rising popularity of mezcal in London mirrors the global appetite for "craft spirits."
"Mezcal is one of the best examples of handmade spirit. It has a smoky element, a trend that bartenders love at the moment," Symonds said.
First published October 29, 2013: 12:13 PM ET